Hi guys!
I'm popping in on a Sunday to say hello and boss you around a bit. Because that's what I do. It's what I'm good at. It's part of my charm. Get your clicking fingers ready!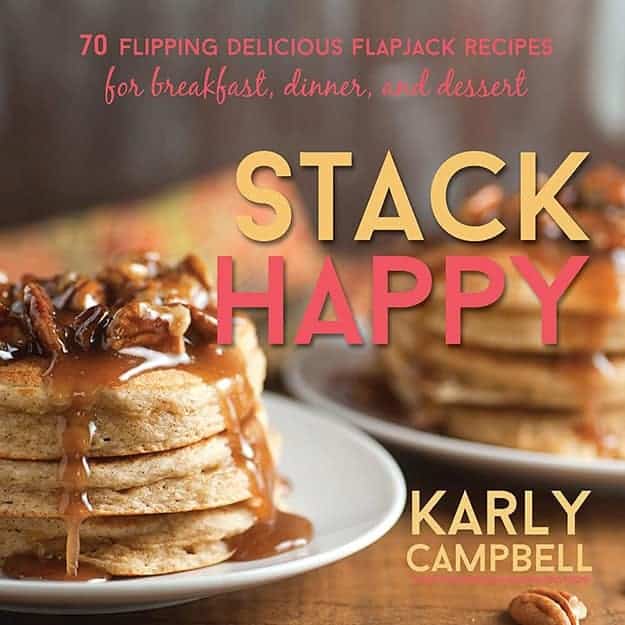 So, first up, I wanted to say THANK YOU to all of you who have bought my first cookbook! I can not tell you how much I appreciate your support!
If you haven't bought the book, you can check it out right here. Stack Happy is chock full of 70 rather amazing pancake recipes (if I do say so myself!). It's the perfect book for making your breakfasts, dinners (yep), and even desserts special! I shared my Cinnamon Raisin Bread Pancakes from the book last week, too!
In celebration of the book, I rounded up a bunch of ridic pancake recipes that you seriously need to make for your Valentine next weekend! Find all the recipes right here. (Click the "launch gallery" button and a full screen slideshow will pop up. The links to recipes are to the right.)
Also, I've been meaning to tell you about this super fun new (to me) kitchen tool I've discovered! It's a rotating hand blender (but not like the ones your grandma used to have!) and it has made my life so much easier.
My best waffle recipe requires one whipped egg white, which you can't do in a stand mixer, but you can totally do with this whisk! I freakin' love it. You can also make salad dressings and mayo and get some frothy milk action and it makes some seriously light and fluffy scrambled eggs, too.
Buy it here if you're tired of beating your eggs by hand.
Oh, and don't forget that it's American Heart Month! Have you been wearing red? Me too!
I've also been cooking up some heart healthy foods and I even rounded up a bunch of dishes for you guys! You can find them over on The Good Stuff!
That's all I've got for you this weekend, guys! I'll be back tomorrow and am planning on sharing these completely amazing oatmeal cookie bars. Chock full of oats and chocolate, they are fudgy and chewy and just plain perfect.
This post contains affiliate links.