I know I've mentioned on here before that we are a cold cereal for breakfast kind of family, but today I decided to bend my own rules. I can cook breakfast if I want! No one can stop me! Let them try! I'll just…I'll just…I'll go back to bed and snuggle in under the warm covers, that's what I'll do!
Sadly, no one tried to stop me from making breakfast this morning. I really could have used the extra sleep, darn it.
Ah, well. These cinnamon squares woke me right up. They're full of sugar, you know. In fact, the more I think about it, these probably aren't even breakfast food. When I came across the recipe I thought "ooh, these will be just like cinnamon rolls, minus all the work!" Well, looking back over the recipe, I'm pretty sure these are supposed to be served for dessert. Whoops!
These really tasted like a brownie made with cinnamon instead of chocolate. They were darn good, is what I'm saying.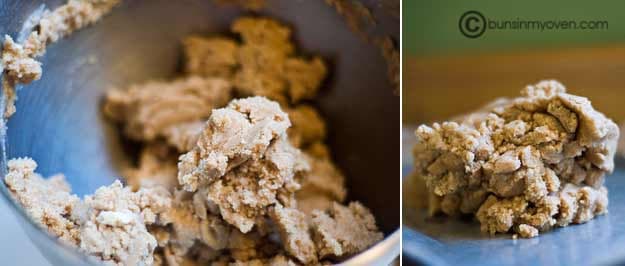 These were quick to come together, forming a crumbly dough that you press into a cookie sheet. I love simple recipes like these.
I pressed the dough into the pan with my finger tips and then smoothed it out with the back of spoon. Brush the dough with egg whites and sprinkle with some chopped nuts. It doesn't get simpler than that.
You bake these for about 20 minutes, let them cool, and then enjoy your breakfast. Okay, okay. You can serve these for dessert if you insist. My kids were pretty happy with me this morning, though.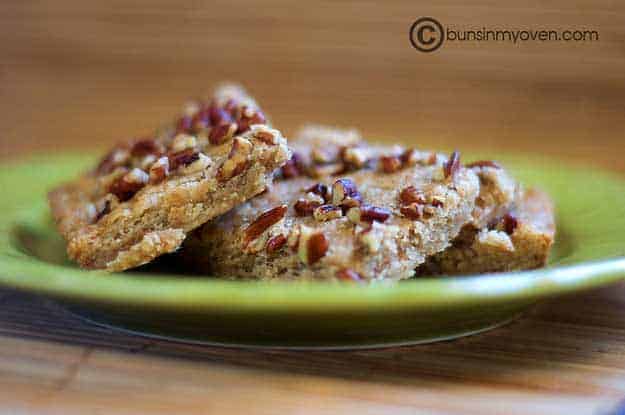 Cinnamon Squares
Recipe adapted from Betty Crocker
1 cup sugar
1 cup butter, softened
1 egg, seperated
2 cups all-purpose flour
1 tablespoon cinnamon
1 tablespoon water
1/2 cup chopped nuts (I used pecans)
Heat oven to 350 degrees. Grease a 15x10x1 -inch pan. Beat together sugar, butter, and egg yolk until creamy. Mix in flour and cinnamon. Press dough in pan. Beat egg white and water together until frothy and brush over the top of the dough. Sprinkle with nuts. Bake for 18-23 minutes or until light brown. Cut into squares immediately. Cool in pan on wire rack for 30 minutes.