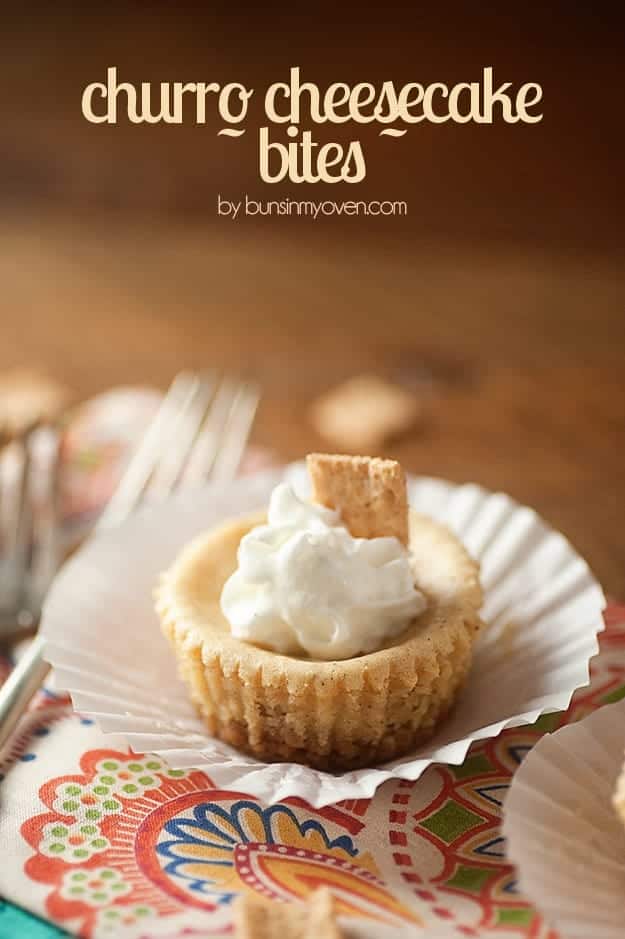 I know.
Here I am, a few days after Cinco de Mayo with a churro recipe. I'm late and I'm sorry.
Truthfully, I believe that we should all enjoy Mexican food (and my not-quite-authentic take on Mexican food) as often as possible. Enter these cheesecake bites.
They're baked in a muffin tin, the crust is genius, the cheesecake is creamy and cinnamon spiced, and you want to pop about 33 of these in your mouth all at once.
Hop on over to Tablespoon to snag the recipe!