Let's all just agree – after the craziness of this week month 2020, the only thing we need is comfort food.
And that means carbs.
And carbs mean potatoes.
And potatoes mean potato wedges.
I'm so excited to share these potato wedges with you, because oh. my. word. They are BETTER than any restaurant wedge I've had. (And I've had quite a few – I'm a connoisseur of the potato wedge.)
Perfectly crispy crusts with the best seasoning and a light, fluffy interior. I could eat the whole batch by myself, honestly.
The hardest part of this recipe is deciding what to dip your wedges in…ketchup? Ranch? Fry sauce? BBQ? Honey mustard?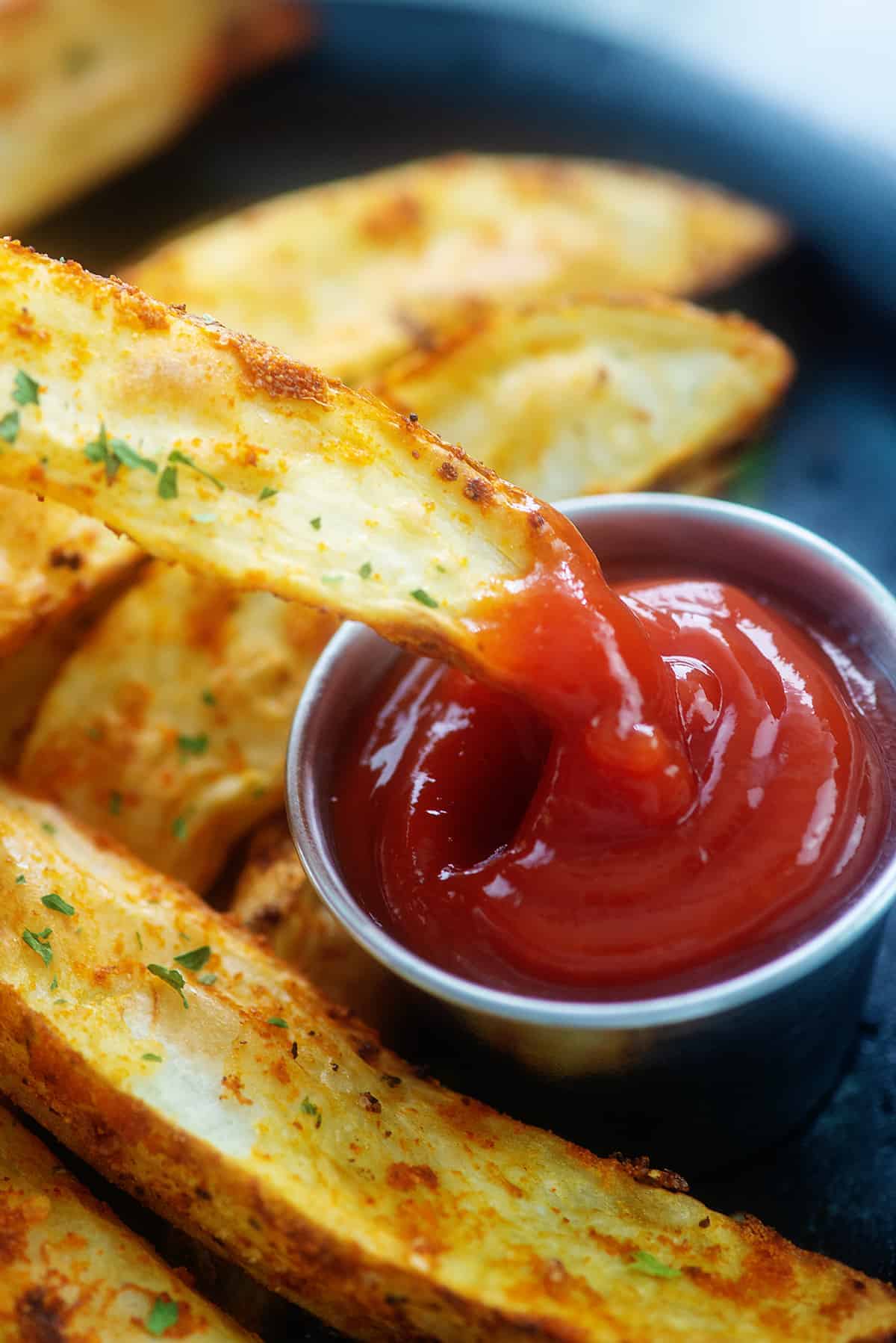 Potato Wedges Recipe:
I shared these air fryer potato wedges at our new website, AirFried.com. Click that link and grab the recipe!
Be sure to look around and subscribe to email notifications, too. We're sharing new air fryer recipes a couple of times a week!