October 26, 2014
Jif Irresistible Peanut Butter Cookies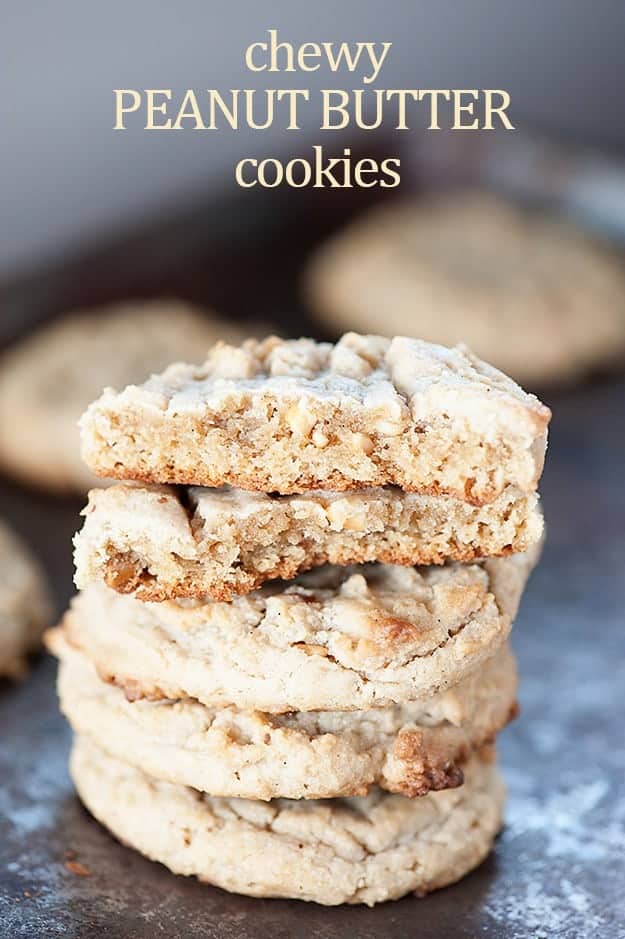 Let's take it back. Waaaaay back.
What cookies were you baking with your mama as a kid? I was baking Jif's peanut butter cookies. My job was pressing the fork into the dough to make the bumpy tops.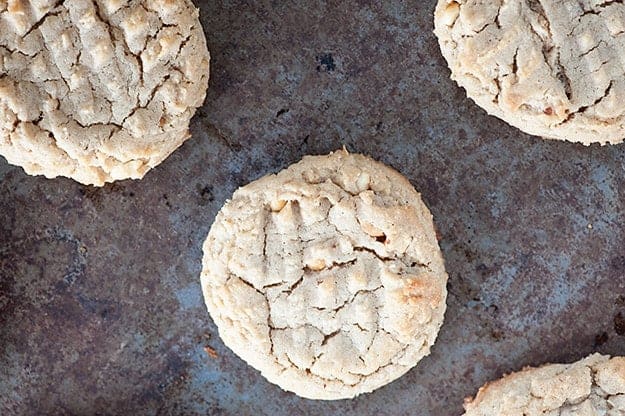 My daughter calls that "the hashtag." As in, "can I make the hashtags on the cookies?"  Kids these days, man. Those are pound signs. Get it together.

Anyway, I was a Jif kid growing up and now my kids are too! It's the brand that I always reach for at the store.
When Jif reached out to me and asked that I share their irresistible peanut butter cookie recipe with all of you, I said yes. Because, duh. It meant that I had an excuse to make more cookies and since my husband eats cookies for breakfast on the regular, we need lots of cookies. Also, my husband loves a good classic peanut butter cookie. These are so chewy and loaded with peanut butter. I used crunchy peanut butter this time around for the texture, but creamy is what we usually go for. Either way, you can't go wrong!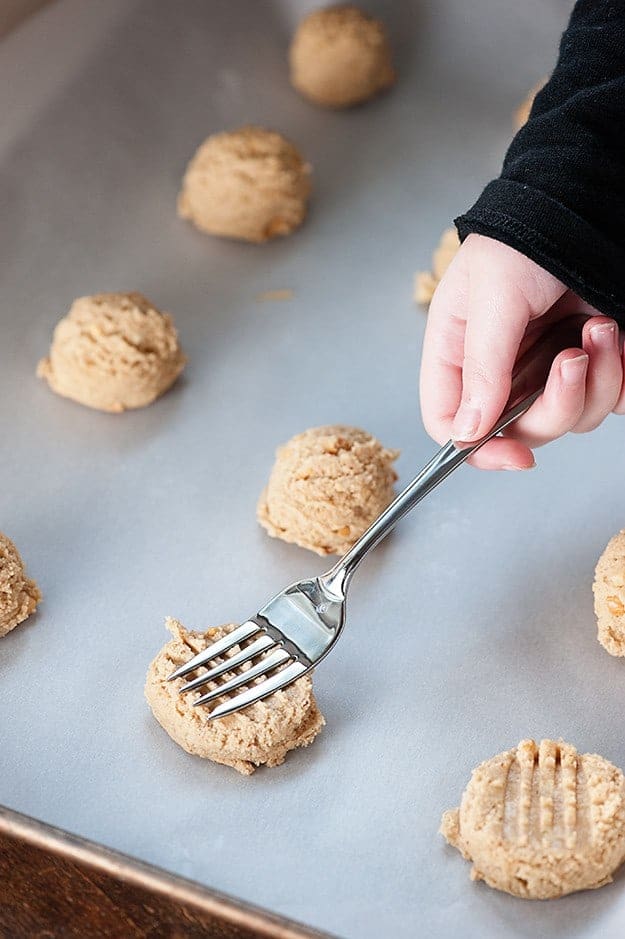 I let my daughter help with the hashtag, because it's a kid's job.
We usually serve these straight up, with a glass of milk. Every now and then I get all fancy and melt some chocolate chips and drizzle that right over the tops. My husband prefers the plain ones, but my kids like them with the chocolate drizzle.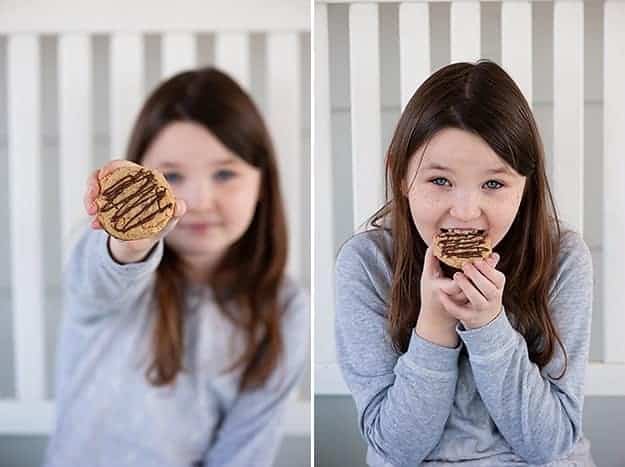 Then I let my daughter help with the eating. She's actually gotten to the point now where she asks if I will take a picture of her eating whatever treat I've just baked for the blog, because it's a pretty surefire way for her to get a free cookie pass. Smart kid. I can never pass up the opportunity to photograph her little freckles.
Scroll down below the recipe for the chance to win a peanut butter cookie baking kit!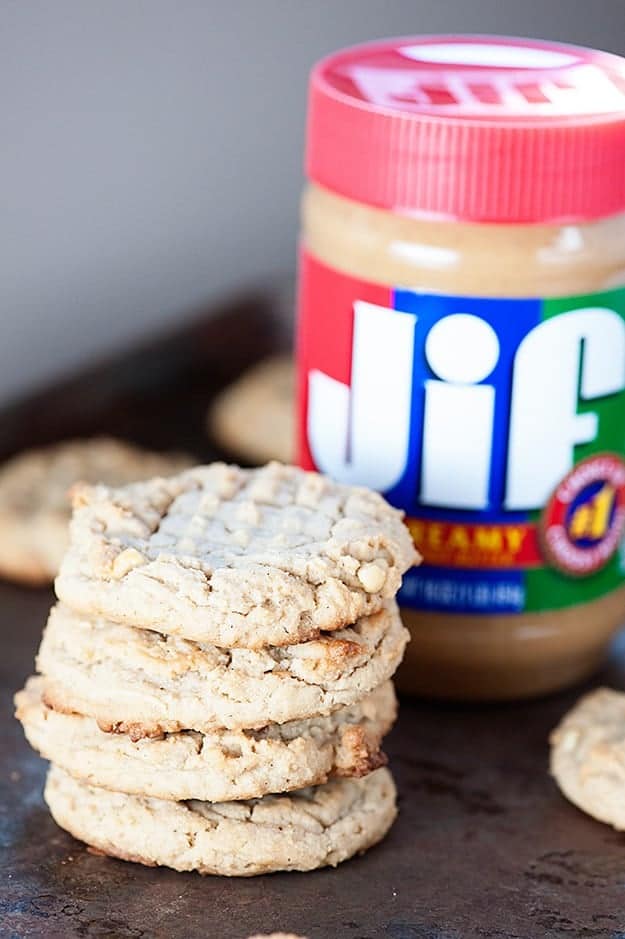 Jif Irresistible Peanut Butter Cookies
Ingredients:
3/4 cup Jif creamy peanut butter
1/2 stick Crisco baking sticks all-vegetable shortening
1 1/4 cups firmly packed brown sugar
3 tablespoons milk
1 tablespoon vanilla extract
1 large egg
1 3/4 cup all-purpose flour
3/4 teaspoon baking soda
3/4 teaspoon salt
Directions:
Heat oven to 375 degrees. Line a baking sheet with parchment paper.
Combine peanut butter, Crisco, brown sugar, milk, and vanilla in the bowl of a mixer and beat until well combined. Beat in the egg.
Combine flour, baking soda, and salt in a small bowl. Mix into peanut butter mixture until just combined.
Drop by rounded spoonful onto the prepared baking sheet. Flatten slightly in a crisscross pattern with a fork.
Bake for 7-8 minutes or until just beginning to brown. Cool 2 minutes on the baking sheet before transferring to a cooling rack.
This post was sponsored by Jif. As always, all opinions are my own.

Share this: