May 7, 2012
Baked Cheese Grits
The other night we had steak, green beans, cheese grits, and garlic bread. It was sort of the best dinner ever.
What's your favorite meal?
It includes cheese grits, right?
I know grits are more of a southern dish, like most delicious things, but you can eat these no matter what part of the country you live in. I pinky promise.
I'm not a huge fan of the breakfasty grits, but cover them in cheese and add a little garlic? Oh, yes. I'll eat the entire dish.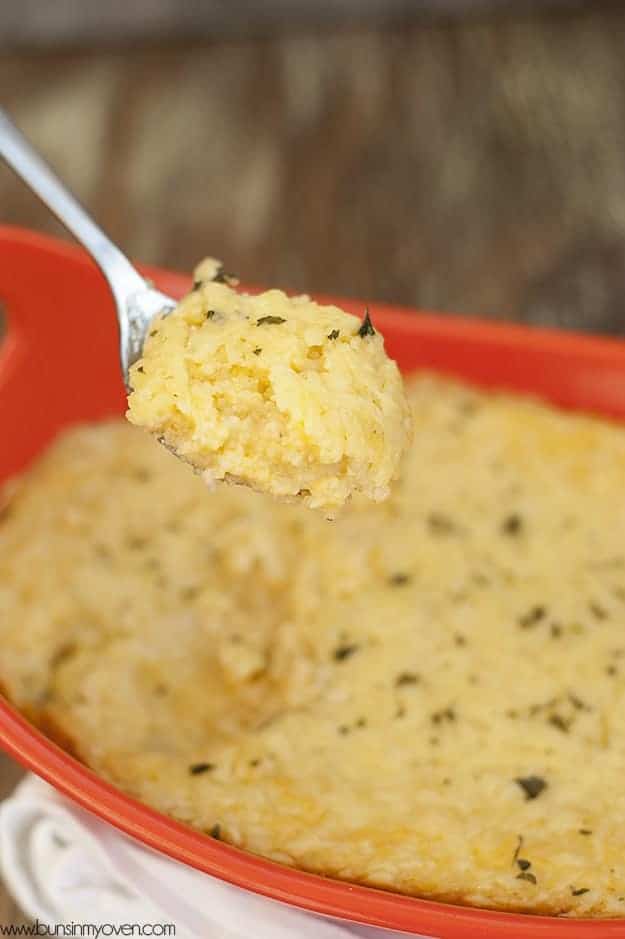 Baked Cheese Grits
Ingredients:
3 cups chicken broth
1/2 teaspoon salt
1/4 teaspoon pepper
1/4 teaspoon garlic powder
1 cups regular grits
8 ounces Cheddar, cubed
1/4 cup milk
2 large eggs, beaten
1/4 cup butter
4 ounces grated sharp white Cheddar
1 teaspoon dried parsley flakes
Directions:
Preheat the oven to 350 degrees. Grease an 8x8 baking dish.
Bring the broth, salt, pepper, and garlic powder to a boil over medium heat.
Stir in the grits and whisk until completely combined.
Reduce the heat to low and simmer until the grits are thick, about 8 to 10 minutes.
Add the cubed Cheddar and milk and stir. Gradually stir in the eggs and butter, until well combined.
Pour the mixture into the prepared baking dish. Sprinkle with the white Cheddar and bake for 30 to 40 minutes or until set.
Sprinkle with parsley before serving
lightly adapted from Paula Deen.
Share this: