Fried pickles are the ultimate appetizer and I order them from every restaurant that has them on the menu! Making them at home has never been easier, thanks to the air fryer!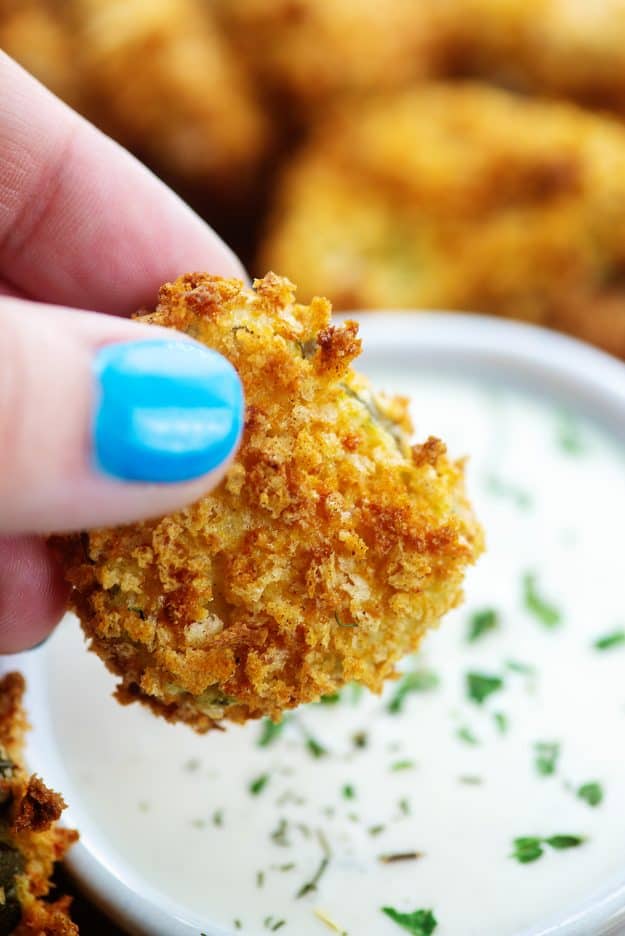 Nothing beats a crispy, tangy fried pickle – especially when you dip it in ranch!
We have a traditional fried pickle recipe, but sometimes you're just not in the mood for deep frying. The smell, the splattering grease, finding something to do with that pot of oil…ugh.
Enter the air fryer!
Crispy fried pickles that could not be easier! Plus, you use less oil so they're healthier too!
Air Fryer Pickle Recipe:
We love our air fryer so much that we created an entire new website dedicated solely to air fryer recipes and that's where we're sharing these fried pickles!
Hop on over for our Air Fryer Fried Pickles!