September 13, 2013
S'mores Donuts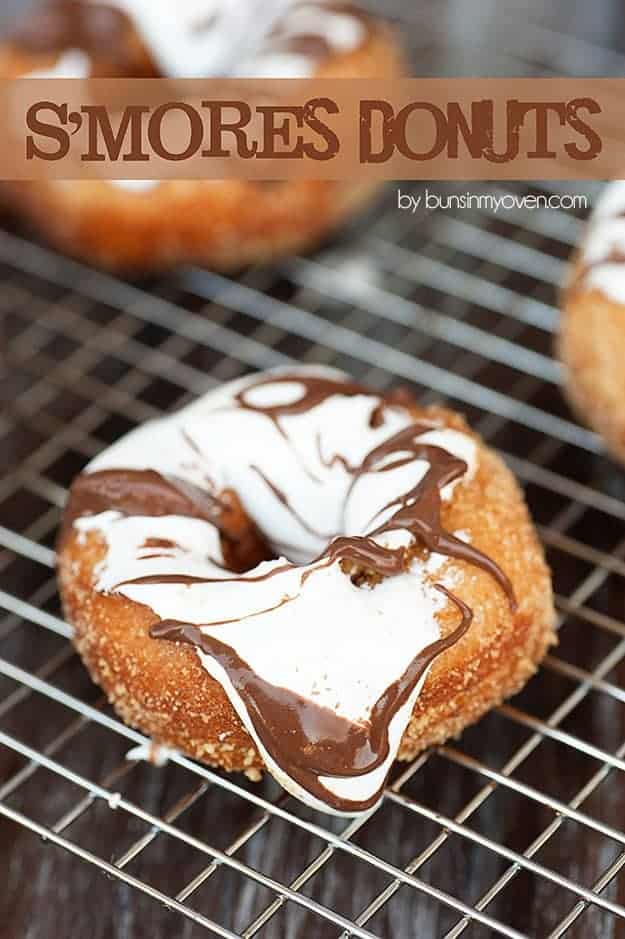 Alright, guys. I apologize. I went and fried some donuts.
I know, I know. I'm the baked donut queen and I've been sharing tons of baked donut recipes with you! You guys seem to love them, too.
I just couldn't stay away from the hot oil, though. Not when marshmallow and Nutella were involved!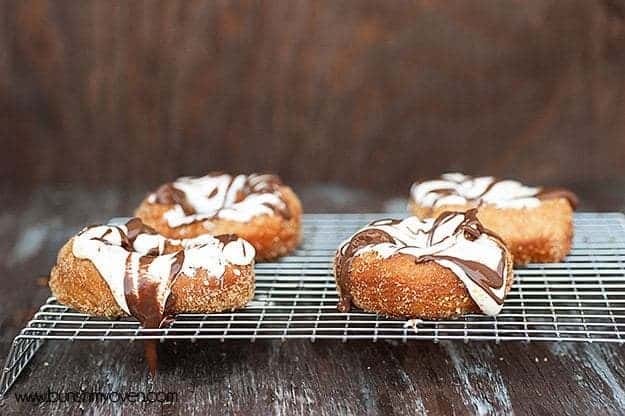 I made things easy though and used my favorite ONE INGREDIENT donut as the base! Yep. Just one ingredient…and it's not flour or yeast or anything like that. It's just refrigerated biscuit dough!
And, before you ask, yes! Fried biscuit dough really does make an excellent donut! But, no. You can't bake the dough instead of frying it because, seriously guys. That would make biscuits.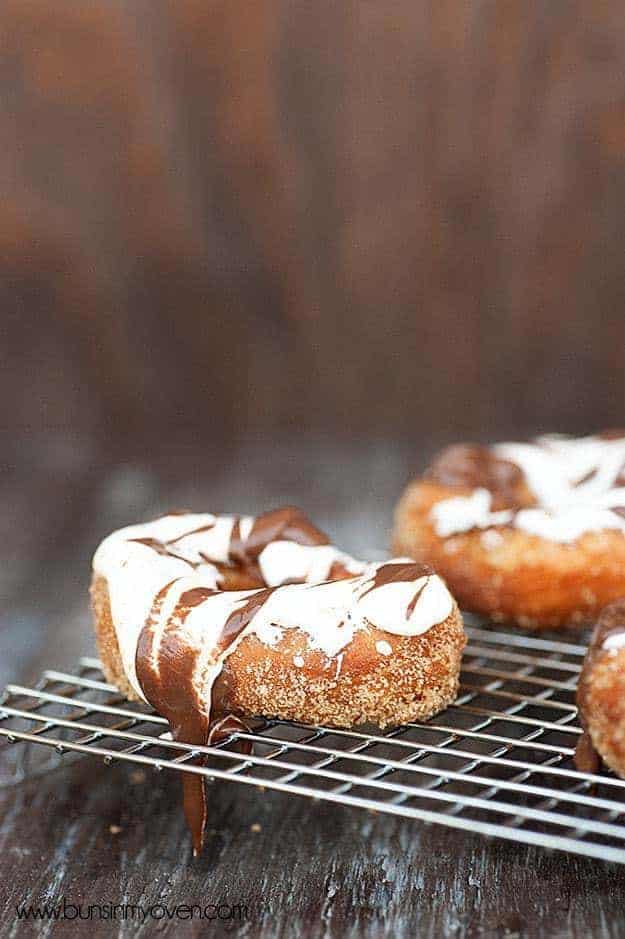 Of course I couldn't just fry up a biscuit and top it with marshmallow creme and Nutella! I had to roll the fried donuts in graham cracker crumbs for a really authentic take on s'mores!
My husband tends to roll his eyes at me when I get all sugar-crazy at breakfast, so I served these for an afternoon snack. They were delicious, but Imma totally make them for breakfast one day when he's not around. He's not the boss of me. So there.
So, you and me. Sugary, marshmallowy, chocolatey pillows of fried dough? Yes?
Thought so.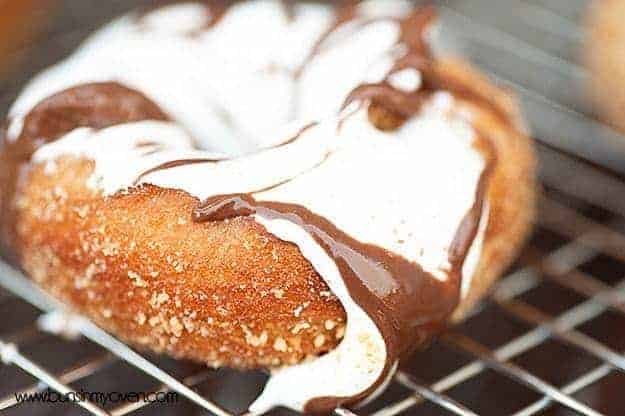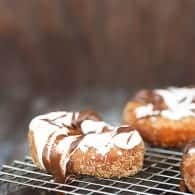 S'mores Donuts
Ingredients:
1 package refrigerated biscuit dough
oil, for frying
4 graham crackers, crushed to fine crumbs
1/4-1/2 cup marshmallow creme
1/4-1/2 Nutella
Directions:
Heat oil in a deep skillet to 375 degrees. Place graham cracker crumbs in a shallow bowl.
Use a donut cutter or the lid from a 2-liter or 20 ounce bottle to cut holes in the center of each biscuit.
Fry the biscuits for 5-6 minutes, flipping over halfway through cooking, until golden brown on each side and cooked through. Drain donuts on a paper towel lined plate.
Continue frying donuts in batches until all are cooked.
As the donuts become cool enough to handle, roll them in the graham cracker crumbs. Spread a couple of teaspoons of marshmallow creme and Nutella on top of each donut.
Serve immediately.
Share this: