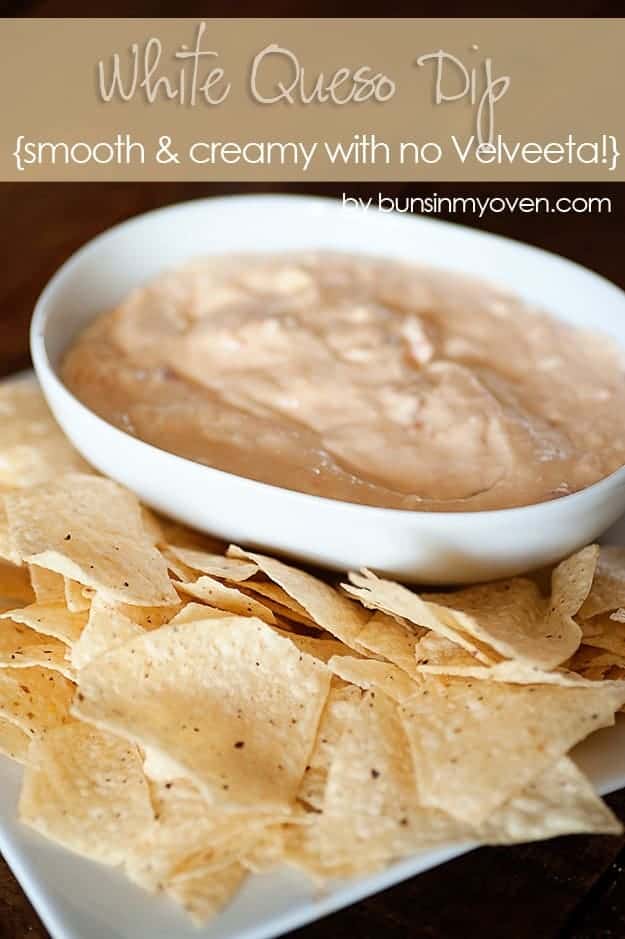 Guys, I love Velveeta just as much as the next guy, but I also love cheese dips that are made from, you know, cheese. The real kind.
So, I made this reeeeedonkulous (is that a word? I feel like it's not.) queso dip that is perfectly smooth, perfectly creamy, and oh yeah, perfectly perfect.
I made a small test batch of this one evening and 5 minutes later my son and I had inhaled it and my husband was bleeding on the floor. I'm sorry, but the son and I don't like to share, husband. You should know that by now. Stay away from our cheese.
I've heard there are some football games coming up that are supposedly a big deal or something. I don't know. I just think maybe you should make some cheese dip.
Not the dip recipe for you? No worries, just look to the right! There are a bunch of dip recipes in the sidebar perfect for the big game…or dinner. Whatever.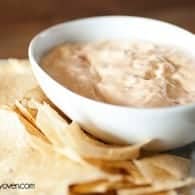 Creamy White Queso Dip
Creamy, cheesy perfection with no Velveeta!
Ingredients:
2 8-ounce packages cream cheese, softened
1/2 cup mayonnaise
2 cups grated Monterey Jack cheese
2 cups grated Parmesan
1 can Rotel Diced Tomatoes with Green Chiles, drained
1/2 teaspoon salt
Directions:
Preheat oven to 425 degrees.
Add all of the ingredients to a large bowl and mix well to combine.
Spread cheese into an 8x8 baking dish and bake for 20 minutes or until hot and bubbly.
Serve with tortilla chips.
adapted from Reckless Abandon