November 3, 2014
Bacon Pimento Cheese Cups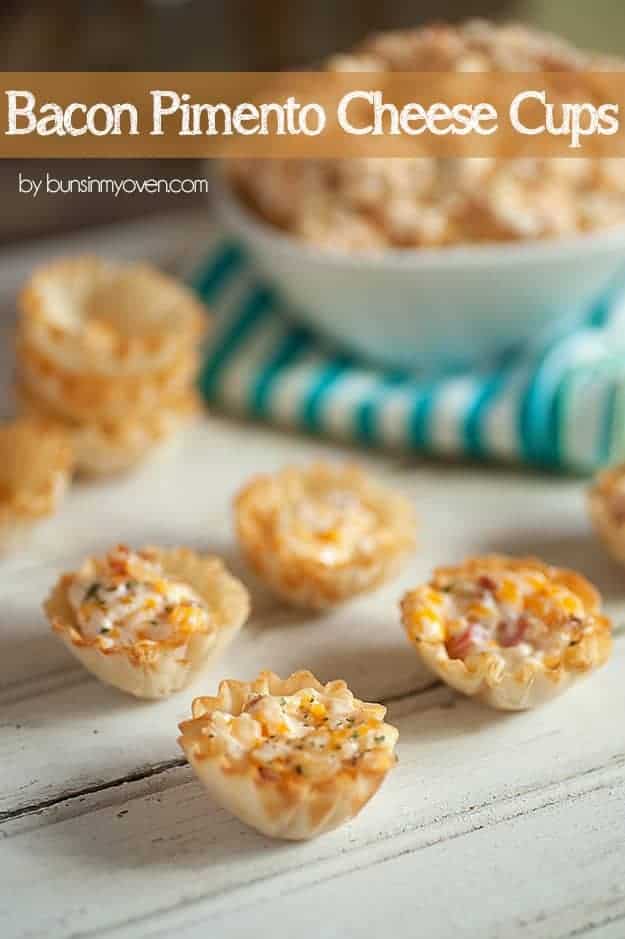 My daughter turned 9 years old last weekend and we invited the family over for cake and ice cream. And, okay, presents too. Because, let's be real…presents are the only good part about getting older.
Anyway, I did that sneaky thing where I scheduled the party right at 2pm so I wouldn't be forced to feed anyone lunch or dinner. I like to cook, but you guys, we have a lot of family. Also, I am lazy.
So, there I was, being lazy, when I decided to make a few snacks for our guests. And me, because I like snacks. A lot.
Anyway, I thought I'd keep it low key, but I managed to go all out as one does. These Bacon Pimento Cheese Cups? They were the hit of the party. They were gone in minutes. I made 45 of the cups for 15 people and I am not kidding when I say gone. In minutes. Next time, I'll double this recipe, because holy cow these are delicious!
My dad insisted that I bring these over a few days later for New Year's Eve as well. I think he's obsessed, which is okay with me, because I am too!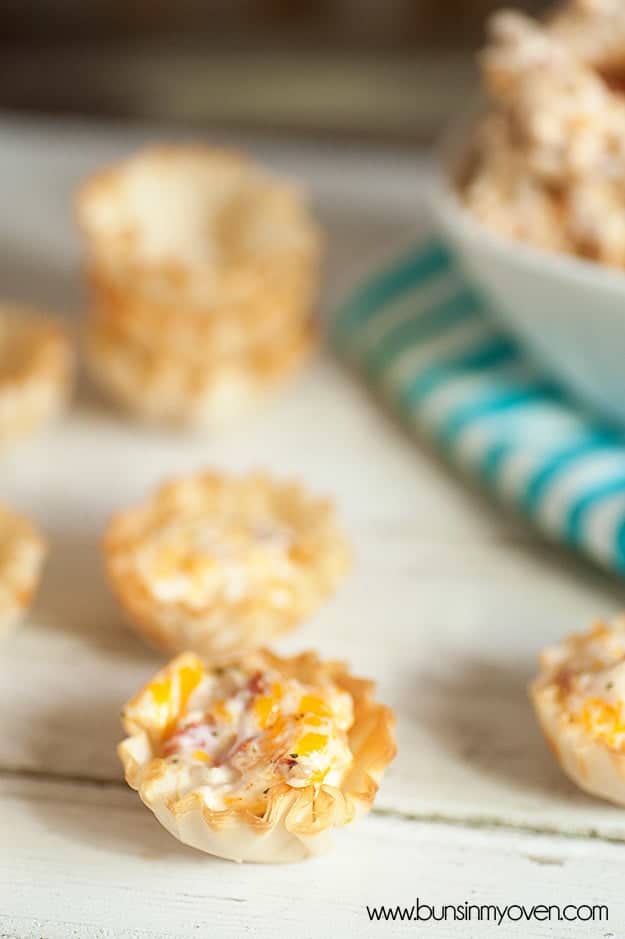 Pimento cheese is so easy to make and it is seriously a show stopper. I add Hellman's Mayonnaise to my pimento cheese to keep things nice and creamy and (I hate this word, but I have to use it) moist. No one wants a dry cheese spread that crumbles apart. The mayo will keep that from happening!
This New Year is all about squeezing the most out of your budget. Hellmann's® Squeeze Mayo bottle at Family Dollar will help you start off on the right foot! Visit Family Dollar.com to get $1 off Hellmanns® Squeeze Mayo and go to your nearest Family Dollar to redeem!
Bring your appetite to the #FNIchat table because we're bringing out the best to our very first exchange of 2014. Presented by @Hellmanns blue ribbon mayonnaise, we've got appetizers, casseroles, and stack after stack of deeelicious sandwich recipes all lined up for the food-focused tweetfest that is Foodies' Night In. AND, we've got cost-saving tips and tricks for savvy grocery shopping in the New Year on deck too.
We'll be chatting on January 6th (that's tonight!) from 4-5:30 EST. For more information, hop on over here.
And now, get your mayo and cheese ready, because you are going to make the tastiest little cheese cups ever!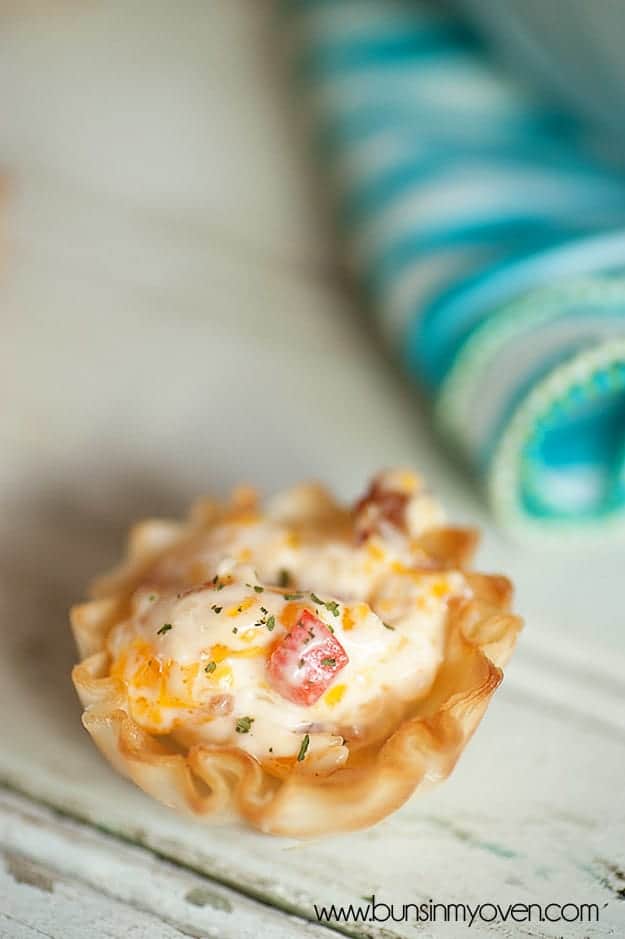 Bacon Pimento Cheese Cups
These little cheesy cups are such a great appetizer. Be sure to make at least twice as much as you think you'll need, because people don't stop at just one or two of these little guys! And if you have left over pimento cheese, just spread it on crackers for an easy snack or use it as the filling for the best grilled cheese sandwich you'll ever eat.
Ingredients:
4 ounces cream cheese, room temperature
1/2 cup mayonnaise
1 cup freshly grated cheddar cheese
1 cup freshly grated monterey jack cheese
5 slices bacon, cooked and crumbled
3 tablespoons diced pimentos
1 teaspoon garlic powder
1/2 teaspoon onion powder
1/4 teaspoon salt
1/4 teaspoon red pepper flakes
60 phyllo cups, prebaked and frozen
Directions:
In the bowl of a stand mixer, beat together the cream cheese and mayonnaise until well combined. Beat in the cheddar, monterey jack, bacon, pimentos, garlic powder, onion powder, salt, and red pepper flakes. Mix on low until combined.
Remove the phyllo cups from the freezer and fill with about 1 teaspoon of the pimento cheese. Place the cups on a large baking sheet and bake at 350 degrees for about 10 minutes or until the cheese mixture has melted. Sprinkle with dried parsley if desired.
Hellmann's Mayonnaise Recipes
And just as soon as you've cashed in your coupon, dig right into the super creamy recipes here. Designed specifically for Hellmann's, and unleashed just in time for #FNIchat, each one is brought to you by a different one of your (and our!) very favorite foodies. Enjoy:
Share this: