These blonde brownies are perfectly chewy, ready in less than 30 minutes, and topped with crackly cinnamon and sugar!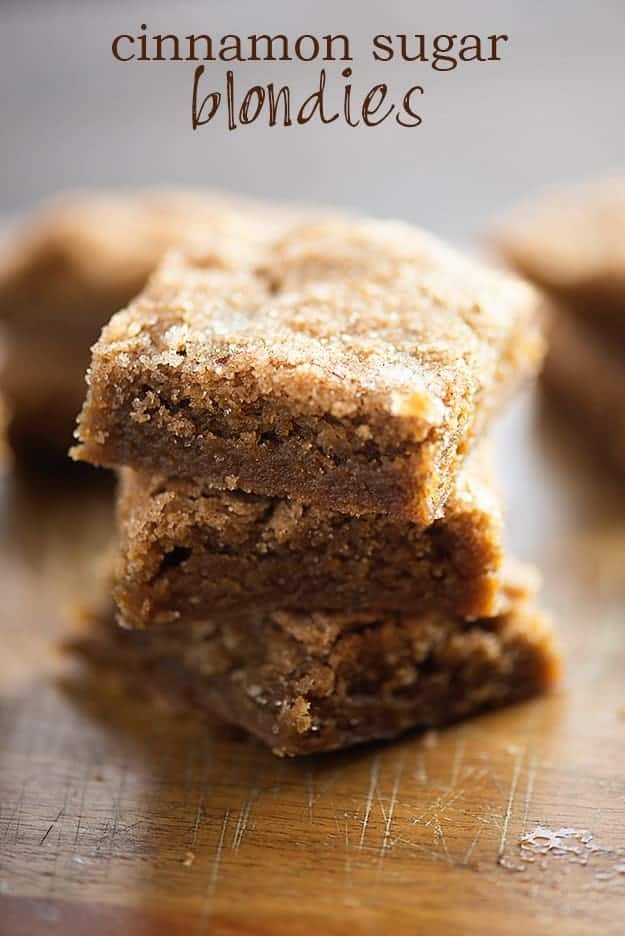 Hello, friends.
I'm here today with something new and exciting and maybe a little terrifying.
I made a video. Of food. For you to watch.
My hands and arms (lots of arms, because I'm sorry, this was my first attempt at video and I didn't realize how arm-y I was until I had already finished) are making their big debut. I hope you're ready for it.
So, the video should hopefully show you how to make these cinnamon sugar blondies. You actually don't really need a video, because they are the easiest things in the world to make, but that's why I chose them for my first video. Because I'm a chicken and I didn't want to do hard things.