This is a Sponsored post written by me on behalf of Avocados from Mexico for SocialSpark. All opinions are 100% mine.

Can we all just get real for a minute here?
I mean, everytime there is a get together I can just see everyone thinking about diving into all the bowls of dip with a spoon or, you know, their face. But, no. People try to be all polite and respectful and gently dip their chips in the guacamole, just as lady-like as can be.
I would like to stand up for dippers everywhere and say this: It's perfectly acceptable to have more dip than chip.
Not only is it acceptable, it's preferred. I mean, the chip is just the vehicle for the deliciousness. It's really just not right to gently poke at your dip with a chip. You need to scoop it, y'all.
Big hunks of dip, tiny little chips.
If I ever run for mayor, that will be my slogan. I'm pretty sure I'd win by a landslide.
In the meantime, though, people seem to feel weird about overloading on dip. I think I've found a way around it.
Rather than chips, we're going to use tostadas. (No worries, tostadas are just oversized chips.) We're going to load those tostadas up with as much guacamole as is humanly possible. Then we're going to smear that guacamole all over our face and dance in the moonlight and write poetry about the mighty avocado.
No? Too much?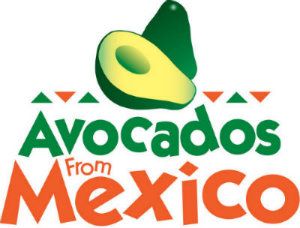 Well, then. Just eat the tostada and enjoy your guacamole made with Avocados from Mexico. This recipe is taken straight from the game day recipes at Avocados from Mexico. I didn't even tweak it, which was weird for me. Avocados from Mexico has lots of fabulous recipes, perfect for the big game! What avocado treat will you be making for the Superbowl?
Tostada Stacks
This tostada is perfect for those times you want more dip than chip.
Prep5 minutes
Cook5 minutes
Total10 minutes
Ingredients
7 Avocados from Mexico
3 tablespoons freshly squeezed lime juice
1 tablespoon minced garlic
1/3 cup cilantro chopped
1/3 cup chives chopped
1 large jalapeno minced
3/4 cup cherry tomatoes quartered
16 tostada shells approximately 5 in. diameter
Instructions
Slice the avocados in half and scoop the flesh out with a spoon into a large bowl. Mash the avocados with a fork.

Squeeze the lime juice onto the mashed avocados and stir well.

Add the garlic, cilantro, chives, jalapeno, and cherry tomatoes to the bowl and stir to combine.

Spread the guacamole on top of the the tostada shells. Serve in stacks of 2.
Nutrition Information:
Calories: 355kcal (18%)| Carbohydrates: 30g (10%)| Protein: 4g (8%)| Fat: 26g (40%)| Saturated Fat: 4g (25%)| Sodium: 185mg (8%)| Potassium: 778mg (22%)| Fiber: 11g (46%)| Sugar: 1g (1%)| Vitamin A: 355IU (7%)| Vitamin C: 19.2mg (23%)| Calcium: 41mg (4%)| Iron: 1.3mg (7%)