This brinner recipe is on the table in less than 30 minutes making it the perfect breakfast for dinner recipe!
Can we talk about smoked sausage for a minute?
Growing up, my dad had some sort of weird love affair with smoked sausage. He was always making sandwiches out of it and trying to give it to me for lunch.
And, like any good child, I was shaking my head and telling him how disgusting his food offerings were while begging him to take me to the nearest drive through.
I've grown up a little since then and now I'm happy to say that I'm in love with smoked sausage.
I mean, it's such a quick way to get dinner on the table! It's so easy to grab, slice, brown, and devour.
I've partnered up with Davidson's Safest Choice this year to bring you all kinds of tasty recipes using their pasteurized eggs and I knew y'all needed a new brinner recipe and I knew it needed to incorporate smoked sausage alongside sunny side up eggs.
This is the perfect breakfast for dinner recipe because it's loaded with lots of veggies (wait…are bell peppers vegetables or fruits?) to go with your eggs! There are 3 peppers and an onion all up in one skillet, mixed with crispy, caramelized sausage, and rich, runny eggs. I used one green, one red, and one orange pepper, but you can use whatever colors you prefer!
Speaking of colorful peppers, I once had someone at the grocery store tell me I was wasting my money by paying more for prettily colored peppers when I could just eat the green ones and not know the difference. Um, no. Green peppers are not nearly so sweet as the red ones. I grew up hating green peppers and only fell in love with them after learning to love the sweeter red peppers. Now I eat all the colors, but I'll always prefer red, regardless of the price difference.
As for the eggs, my mama used to make me sunny side up eggs as a kid, if I'd whine enough. She wasn't a big fan, because she was worried the yolks weren't cooked enough and that I might get sick. I'm happy to say that now I use pasteurized eggs and don't worry about the yolks at all! Ooey gooey runny eggs for everyone!
Sausage Hash with Sunny Side Up Eggs
This brinner recipe is on the table in less than 30 minutes making it the perfect breakfast for dinner recipe!

Prep10 minutes
Cook15 minutes
Total25 minutes
Ingredients
8 ounces smoked sausage
3 bell peppers any color
1 sweet onion
4 large eggs
2 tablespoons butter
Oil as needed
Instructions
Heat a large skillet over medium heat. Add 1 tablespoon of the butter, melt, and swirl to coat the bottom of the skillet.

Slice the sausage into coins about 1/2 inch thick. Add to the skillet with the butter. Cook until browned on both sides, stirring and flipping occasionally, about 5 minutes.

While the sausage is cooking, slice the peppers and onion into 1/2 inch pieces.

When the sausage has browned, remove it to a paper towel lined plate. Add the remaining tablespoons of butter to the pan, melt, and swirl to coat.

Add the vegetables to the pan and cook, stirring occasionally, until softened but still somewhat crisp, about 10 minutes.

While the vegetables are cooking, heat a small non-stick skillet over medium heat.

To make your eggs sunny side up, add enough oil to cover the bottom of the skillet generously. When the oil is hot, carefully crack an egg into the skillet. Cook until the whites are no longer translucent and spoon hot oil over the yolk. Continue cooking until the whites are completely set, spooning more oil over the yolk every 30 seconds or so. Repeat with remaining eggs.

Alternately, fry the eggs over-easy, over-hard, or over-medium as you prefer.

When the vegetables are tender-crisp, add the sausage back to the pan and stir. Top with the fried eggs.
Nutrition Information:
Calories: 346kcal (17%)| Carbohydrates: 13g (4%)| Protein: 14g (28%)| Fat: 25g (38%)| Saturated Fat: 10g (63%)| Cholesterol: 241mg (80%)| Sodium: 611mg (27%)| Potassium: 462mg (13%)| Fiber: 2g (8%)| Sugar: 8g (9%)| Vitamin A: 3240IU (65%)| Vitamin C: 118mg (143%)| Calcium: 55mg (6%)| Iron: 2mg (11%)
Want more breakfast recipes?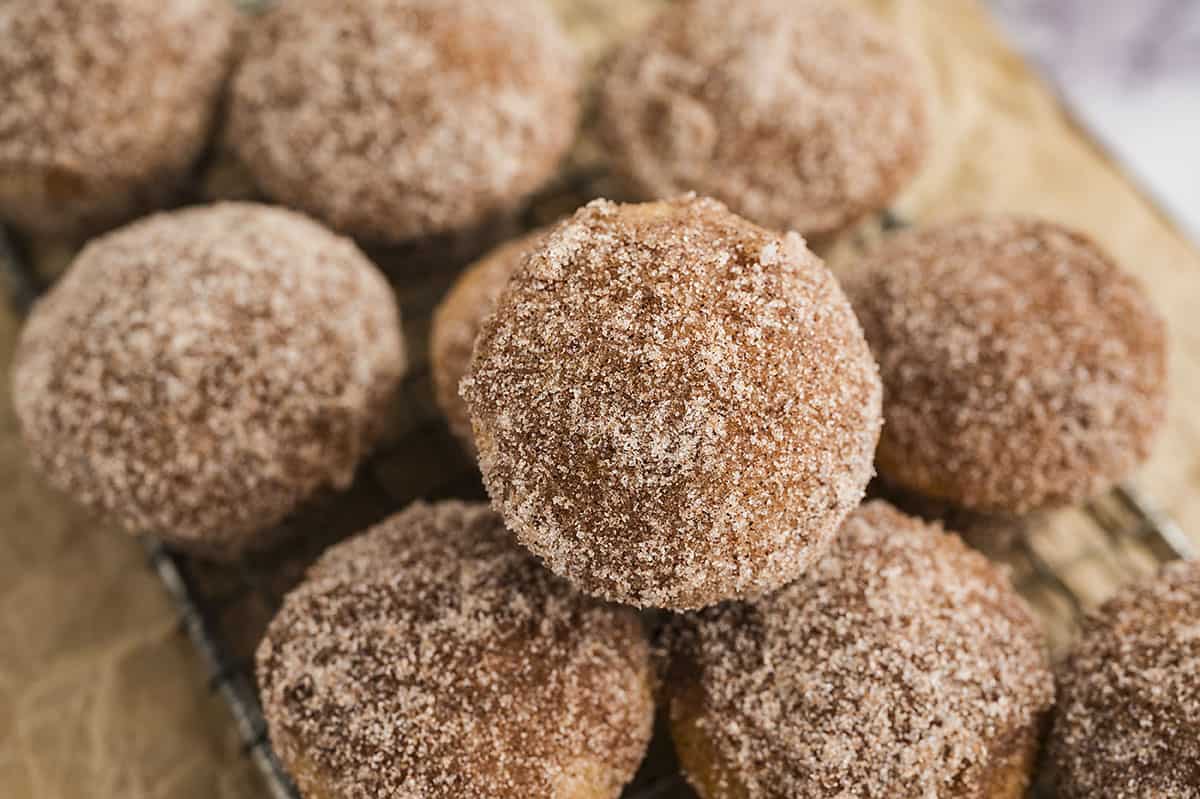 This post was sponsored by Davidson's Safest Choice. As always, all opinions are my own.