This is a sponsored conversation written by me on behalf of Jose Ole. The opinions and text are all mine.
Did you read that title up? Mini. Taco. Nachos.
Yeah. I went there.
You see, it's been made pretty clear that I have a thing for Mexican food. You can wrap just about anything in a tortilla and I'm going to eat it. I will happily bathe myself in queso. Guacamole runs through my veins.
I like Mexican food, okay? I especially like EASY Mexican food.
This time of year, I'm especially all about the easy. I mean, back to school season is rough, man. There's the new schedules to get used to, the busy nights, the sports, the homework, and trying to fit all that in with snacks and dinner and baths and the usual family stuff. Ugh.

So, I'm all about a little convenience food in the way of frozen Mexican goodness from Jose Ole.
Here are my top five ways that I use Jose Ole to make life easy:
1. Breakfast burritos, baby. I love them. My kids love them. Serve 'em with a fruit salad and you are good to go.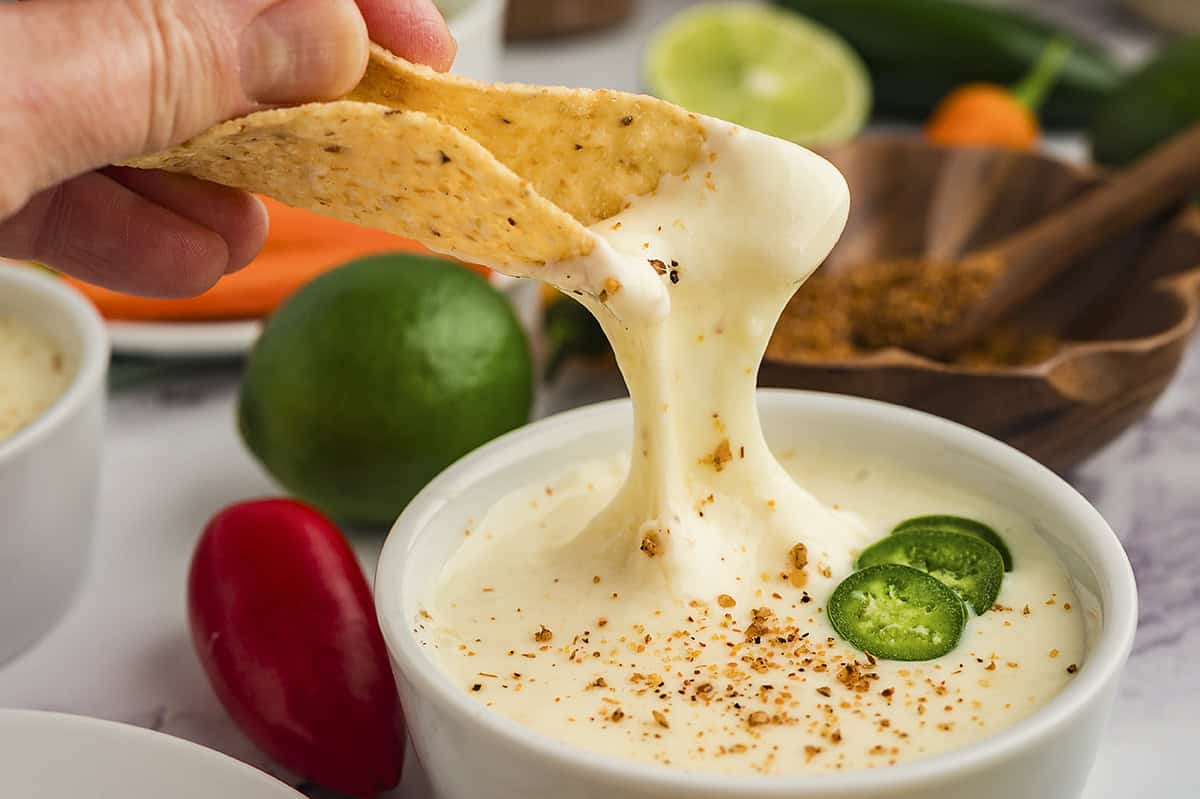 2. After school snack? Say hello to my super simple white queso dip. It's perfect for dipping Taquitos in.
3. More snacks, because kids are bottomless pits. My cream cheese salsa pairs well with the Chicken and Cheese Nacho Bites.
4. Dinner in a crunch? Bust out the Fiesta Minis box, bake it up, and let everyone go to town. Serve this with some fresh veggies and ranch dip and you're good.
5. And my favorite: Mini Taco Nachos! These are such a fun twist on the usual nachos. Please tell me I'm not the only one who serves my kids nachos for dinner sometimes?
You guys are going to love these Mini Taco Nachos! I mean, traditional nachos are fine, but then you have to go to the trouble of cooking the meat. If you start with mini tacos, the meat is built right into the "chip" and you just have to bake them up and top them with whatever you like! So easy and definitely sure to impress any kiddos in your life.
No actual recipe here, because this is definitely a build your own nachos situation. Put whatever you want on top. Personally, I think some queso, pico de gallo, and a bit of crunchy lettuce is pretty perfect!
I hope you guys survive back to school season with these fun snack ideas!
For more ideas, follow Jose Ole on Pinterest, Facebook, Twitter, and Instagram.
This is a sponsored conversation written by me on behalf of Jose Ole. The opinions and text are all mine.