September 7, 2018
Meal Planning Tips & Tricks
Hi, friends!
I'm popping in today with some meal planning tips as part of my partnership with Bob Evans. I know a lot of you are busy mamas just like me and you can use all the help you can get when it comes to getting a tasty, healthful dinner on the table in a reasonable amount of time.
I don't know about you, but if I don't have a plan we hit the drive-thru waaaaaay more often than I'd like.
Having food that's healthy, quick to cook, and easily prepped makes life so much easier. I
So, for me, meal planning is key. Here are a few of my tips and tricks to keep things flowing nicely!
1. Everyone gets to take part in planning. 
My kids are way more likely to be excited for dinner (or even just 'accepting' of dinner – let's be real) when they get a say in what we're eating. This doesn't mean that their choices get cooked every night of the week, but I do ask them for a list of food they'd like for the upcoming week ranging from main dishes to side dishes to desserts. I always make it a point to make at least one thing from each person's wish list every week, but it's usually pretty easy to make multiple things and it's always worth it!
Always on their list: Crockpot Pork Chops and Homemade Alfredo Sauce! Serve those pork chops over Bob Evans' Mashed Potatoes and you have dinner in the crockpot/on the table in no time!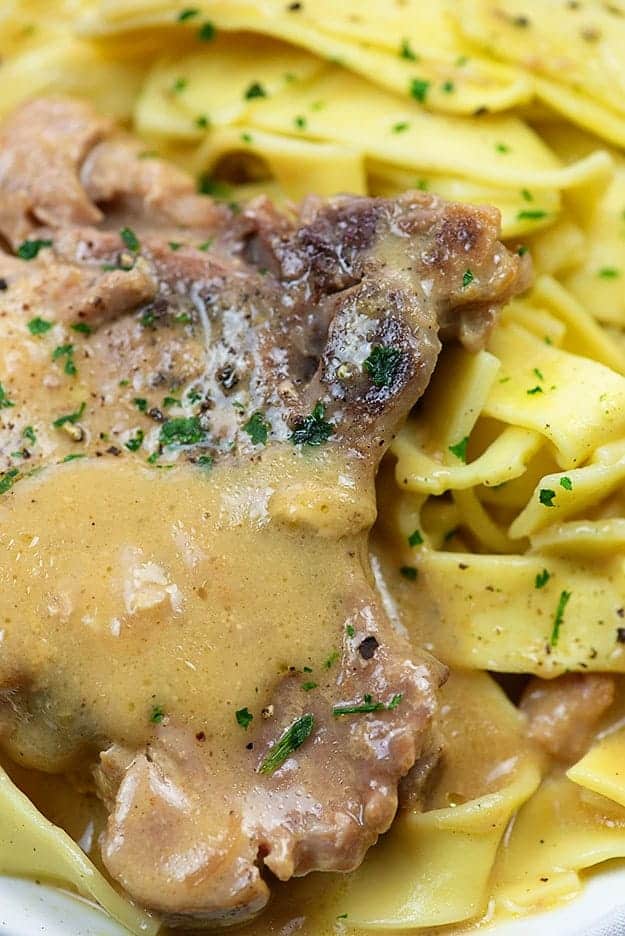 2. Leftovers for life!
We homeschool which means that my daughter is here for all 3 meals every day of the week. My husband and I both work from home and my son is in college but living at home, so he's here for the majority of meals too. It's a lot of food to cook and plan for, but leftovers are seriously the key to my sanity.
If I make chicken tacos for dinner on Monday night, you can be sure we'll be having taco salad for lunch later in the week because I always always always double the amount of taco meat needed.
Soup for lunch is a favorite because you can make a huge pot and eat it all week long.
Breakfast casserole is always a hit for breakfast or lunch and it's easy to change up what goes inside so we don't feel like we're eating the same thing week after week.
Extra mashed potatoes? Make my mashed potato puffs!
3. Grocery Pick Up is your new BFF.
I don't remember the last time I actually went to the grocery store and did a full on grocery shop. Rather than make a list of items we need from the store, I just add them to my virtual cart and check out when I'm ready. This is so great for planning ahead because those things I always forget to buy when I'm actually at the store (hello, milk and dish detergent, I'm looking at you) are already in my cart as soon as I notice we're low.
It takes me about 5 minutes to pick up my groceries verses an hour of shopping.
4. Get your groceries on Friday night or Saturday morning! 
My weekends are always busy, but there still seems to be enough down time in there to prep veggies and make life easier for the upcoming week. If I order groceries for pick up on Monday morning, I have to deal with all of my Monday tasks PLUS groceries. No thank you.
5. Keep it simple, silly.
This is where my friends at Bob Evans come in. You guys, have you tried their refrigerated mashed potatoes or macaroni and cheese? I legit buy them every single week. I can't tell you how many times I have relied on them to help get dinner on the table easily and quickly.
But beyond the ease of microwaving some seriously creamy and dreamy mac and cheese, they actually taste homemade.
Bob Evans asked me to film someone trying Bob Evan's mashed potatoes to get their reaction. Well, I tried to fool my husband, but you'll see what happens in the video at the top of this post!
I'm not joking or exaggerating when I say that we ALWAYS have Bob Evans Mashed Potatoes and Macaroni and Cheese in our refrigerator. They are a staple in our house and make dinner time so much easier.
He recognized the creamy potatoes in a second and thought maybe I had tried to copy their recipe. Haha…nope. Why mess with perfection? 😉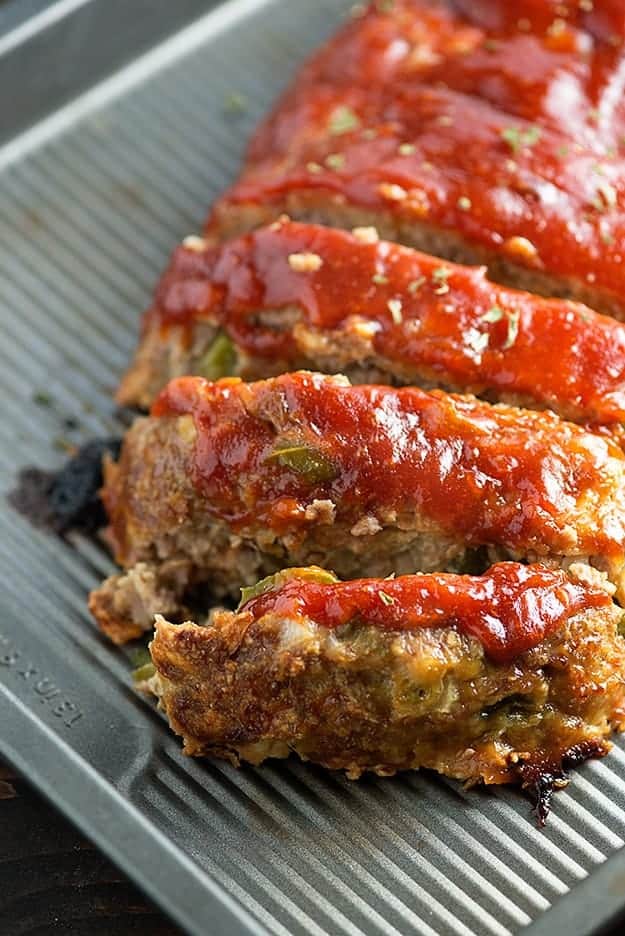 Serve them alongside some turkey meatloaf.
Serve the mashed potatoes with my BBQ meatballs for a total comfort food dinner.
Make a meal out of them with my leftover turkey casserole.
It seriously doesn't get easier than Bob Evans Mashed Potatoes and they're always a hit with my family.
Hope these little tips help you get dinner on the table easier and quicker!