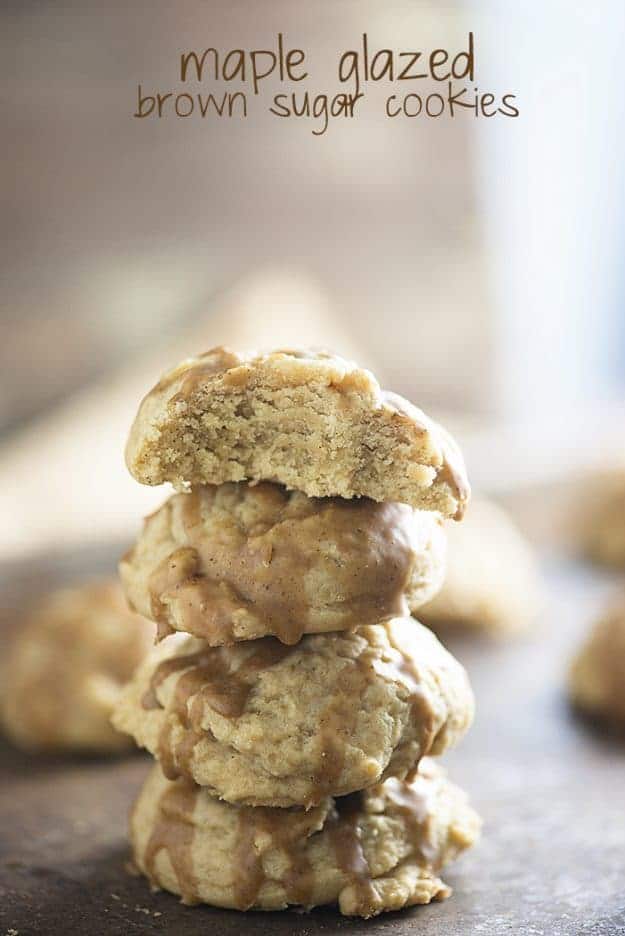 You guys are going to yell at me. I can feel it.
Today, I'm sharing a maple recipe. I realize that it's still August and maple seems to be more of a fall flavor, but you guys. It's AUGUST. That means that September is in just a couple of weeks and September is definitely fall food season, right?
Please say yes. Because I can not wait a second longer.
In fact, don't hate me, but I'm sharing a pumpkin recipe on Monday. Even if you are firmly against pumpkin in the summer months, I guarantee you're going to love the recipe. You're going to love these little maple cookies too!
The brown sugar makes them so soft, they're perfectly chewy and thick. The maple glaze is divine. You just really need these in your life.
As part of my partnership with eBay, I'm sharing this recipe on their site.