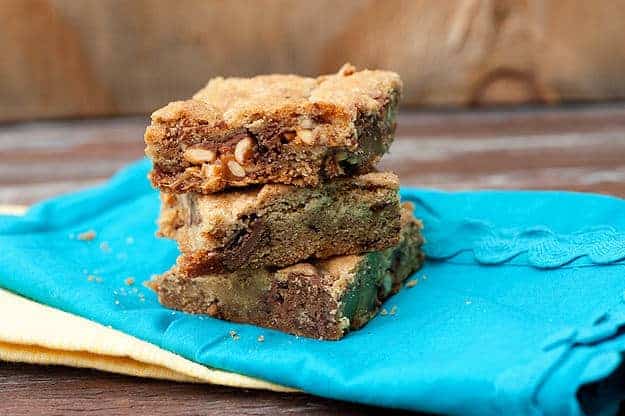 Anybody out there have a stash of leftover candy?
We still have tootsie rolls and taffy from last Halloween. The chocolate? I ate that a loooooong time ago.
But, I know not everyone eats every piece of chocolate the minute it enters their house, so I created these loaded cookie bars. You should probably go drool over them.
Read my blog post on Food Fanatic or just go straight to the cookie bars recipe.
While you're clicking around, stop by and enter to win a $50 gift card from ArcheTypeMe.