This is sponsored content by Land O'Lakes. As always, my opinions are my own.
First and foremost, happy Father's Day to all the daddies out there! I hope you have a day full of whatever it is that boys like. Worms, dirt, and cookies? Golfing? Playing video games and ignoring their wives when they're asked to take out the trash?
On to the interesting stuff that has nothing to do with boys and everything to do with butter.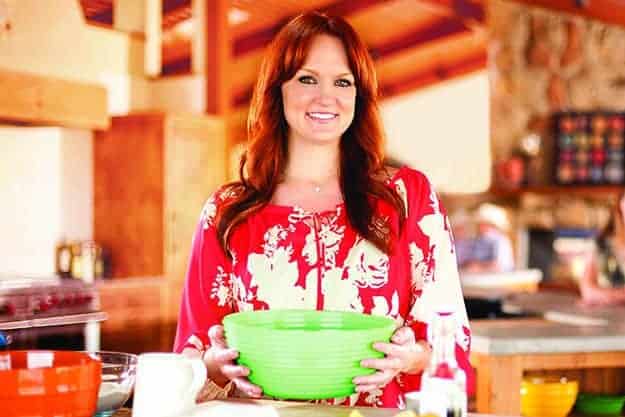 I recently participated in a little webinar with Ree. You know Ree? The Pioneer Woman? Yeah, her. Oh, Land O'Lakes was there too. They sorta brought the whole thing together so that we could all chat about butter.
Specifically, Butter with Olive Oil and Sea Salt. Have you tried it yet? I love regular butter and I love olive oil and I love sea salt, so basically I took the entire pound of this new butter and smeared it all over my body.
Then I bought some more (after I took a shower, of course) and smeared that entire pound on one single slice of bread.
It was pretty much the most delicious bread I've ever eaten.
Seriously, you guys. The sea salt is really noticeable in this butter, which I just love. Usually salted butter doesn't actually taste salty, but not this one! And the olive oil? Oh yeah. It was smooth, creamy butter with a perfect olive oil flavor and I just loved it.
And, good news for you! You can win some free butter along with some other fabulous goodies!
Up for grabs is:
One copy of The Pioneer Woman Cooks: Recipes of An Accidental Country Girl
One copy of The Pioneer Woman Cooks: Food From My Frontier
Ree's Kitchen Favorites: A flat whisk, tongs, and a slotted spoo
One coupon for a pound of the new Land O'Lakes Butter with Olive Oil & Sea Salt
You can enter by leaving a comment on this post.
Want extra entries?
1. Follow me on Facebook and leave a comment telling me you did so!
2. Follow me on Pinterest and leave a comment telling me you did so!
3. Follow me on Twitter and leave a comment telling me you did so!
4. Do all three of the above and leave a comment telling me you did so!
That's 5 chances to win, y'all! Good luck! Winner will be drawn via random number on June 24, 2012 at 9am CST. Winner will be emailed and have 48 hours to respond or a new winner will be chosen.