Yesterday I shared your favorite recipes from 2014, so I thought it only fair that I share my favorites from 2014 too!
I went through my archives, month by month, and pulled out my favorite recipe from each month of 2014. Narrowing things down to just 12 recipes was super hard, but these are the recipes that I make over and over again. I don't get to repeat a ton of meals, because I'm always cooking up something new for you guys or for clients, but there are some recipes that I'll never give up and that's what these are.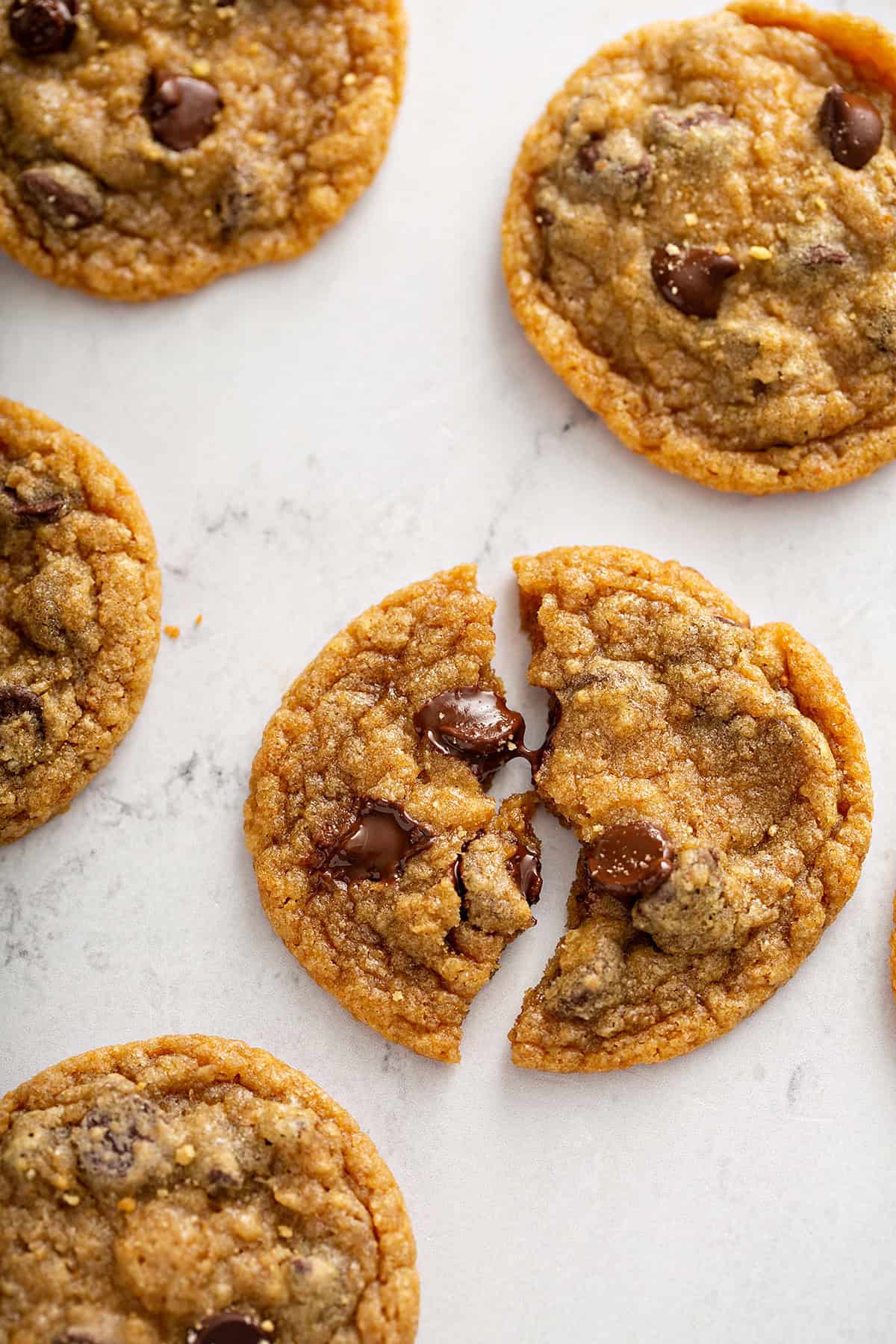 My favorite recipe from January was these graham cracker cookies. They are soft and chewy with a ton of graham flavor! Add chocolate chips and they're pretty heavenly!
My February favorite had to be these old fashioned cake donuts. My grandma made these for me while I was growing up and her "secret" recipe is seriously the best! And quite easy for a donut, too!
You guys know how I feel about chocolate and peanut butter, right? Which is why these 7 layer bars had to make this list.
I've been making this bacon cheeseburger meatloaf for years! We have it at least once a month and I look forward to the leftovers for breakfast every time. Cold meatloaf, mayo, and white bread…breakfast of champions, guys! 😉
Chili mac is such a simple recipe, but we love it! The Heinz chili sauce gives it so much flavor and, since it's covered in cheese, you know it's good stuff.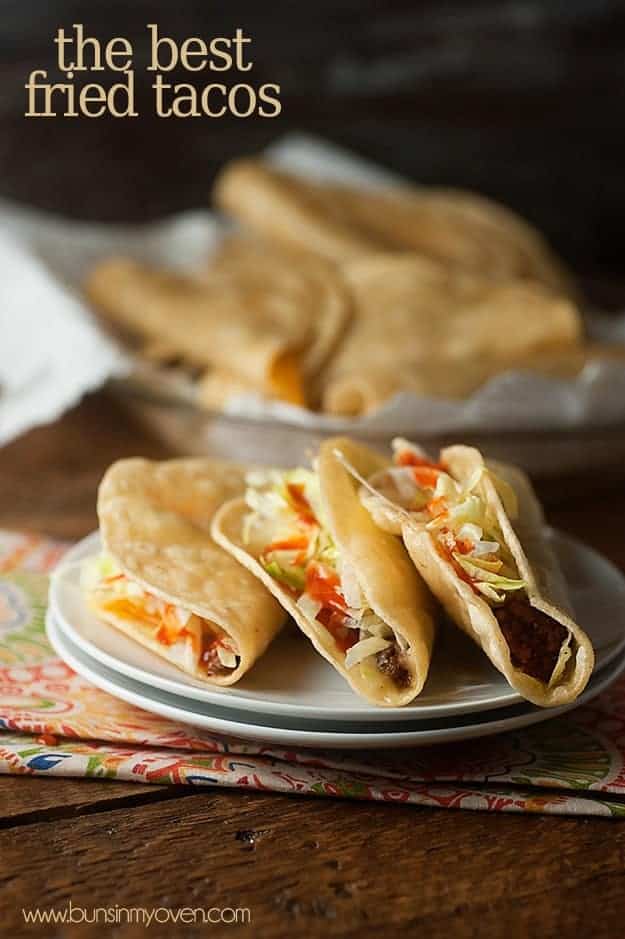 My favorite June recipe is definitely these fried tacos. It would be embarrassing if I told you how often we eat these. They're a little greasy and a lot good and I will never give them up. The meat gets fried right in the shell and oh my. It's a game changer.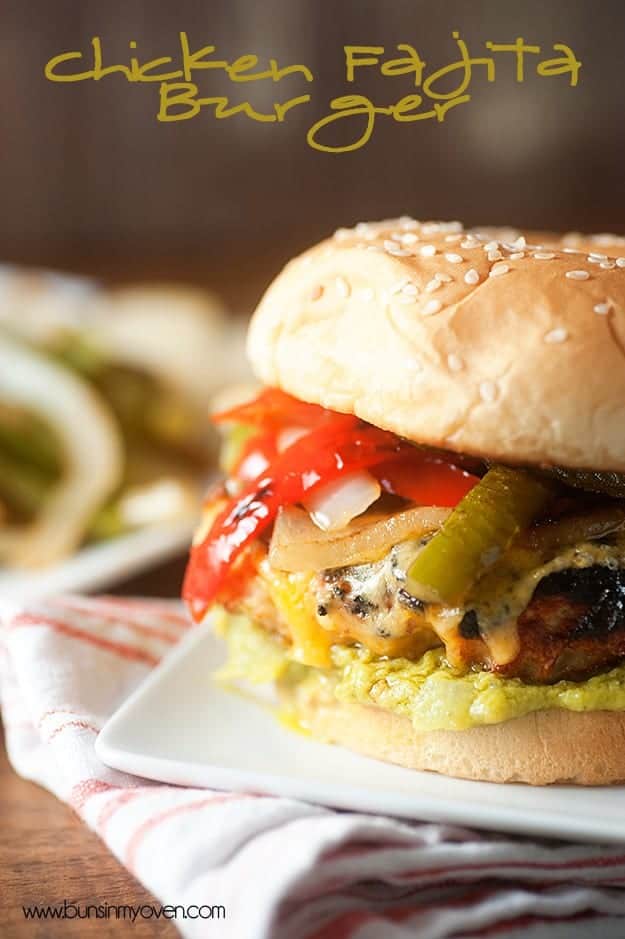 And, of course, more Mexican flavors here! I love burgers, I love fajitas, and I love anything with guac on it. These chicken fajita burgers are messy and you'll have juice dripping down your chin, but it will be so worth it!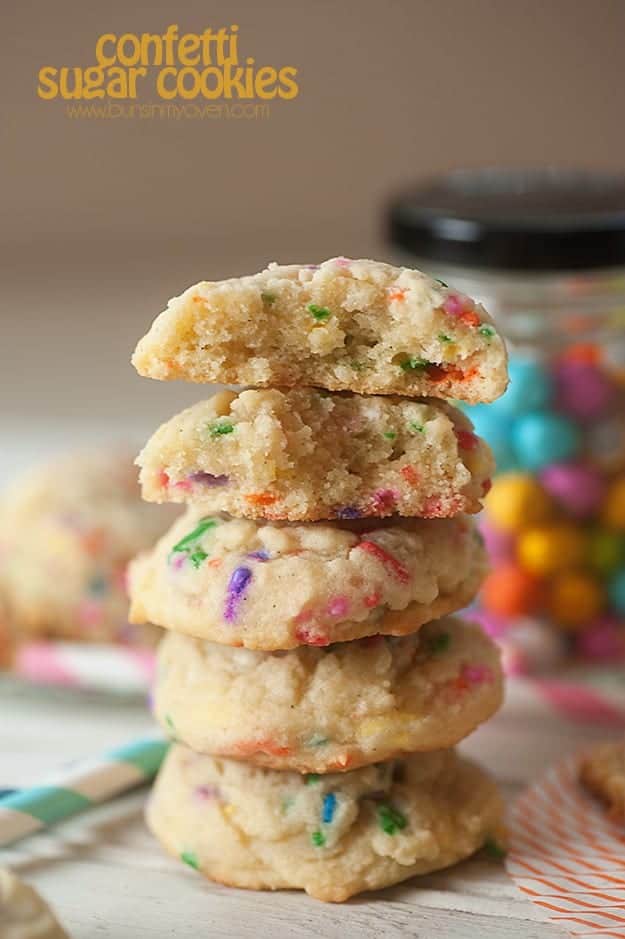 I shared these super soft and chewy sugar cookies in August. They're a nice change of pace from roll out sugar cookies and I love the texture and buttery flavor!
These pumpkin pie oatmeal bars are just plain good. I could eat them for breakfast or dessert and I could do it all year round.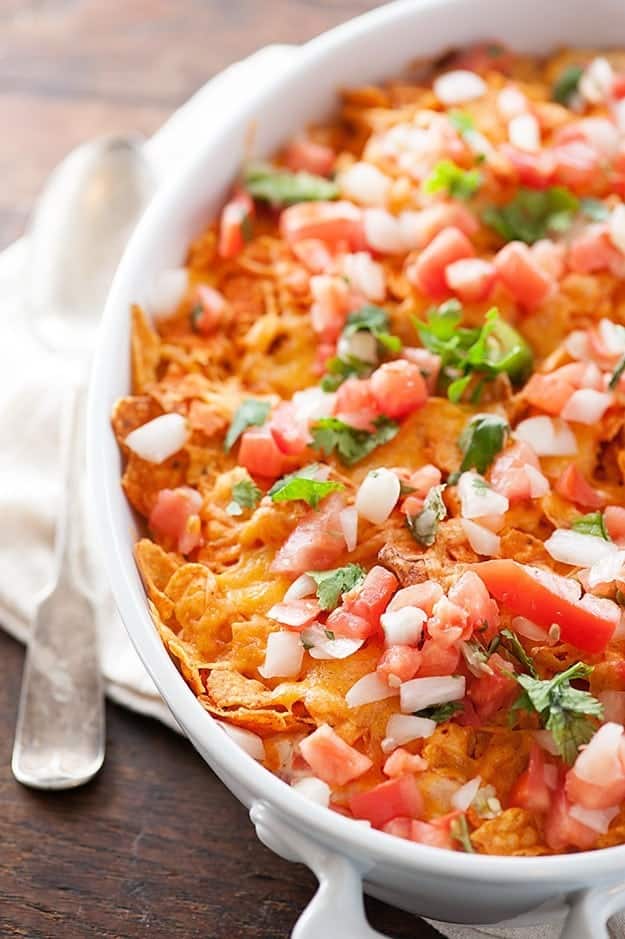 Look, I know it's wrong to put Doritos all up in my dinner, but sometimes you just have to do the wrong thing. This Dorito Chicken Casserole might be a little trashy, but I love it anyway.
These moist little applesauce donut muffins are loaded with applesauce to keep them extra soft and then they get dunked in butter and rolled in cinnamon and sugar. Delightful, I tell you.
And last, but certainly not least, is the blueberry muffin bread I made in December! Oh, you guys. Tender bread that's chock full of blueberries and drizzled with a simple glaze. Perfect for breakfast or dessert!