I am so in love with cool weather, snuggly sweaters, burning leaves, and yes! Pumpkin everything.
Something about fall just makes my soul happy. It's cozy and comforting and my most favorite time of the year. Pair the fabulous weather with all of the pumpkin treats and I am one happy girl.
I have quite a few pumpkin recipes on my blog, but I thought I'd round up four of the most popular for you to find in one simple place.
These pumpkin recipes are perfect for Thanksgiving or any other day of the year. I eat pumpkin year round. You should too!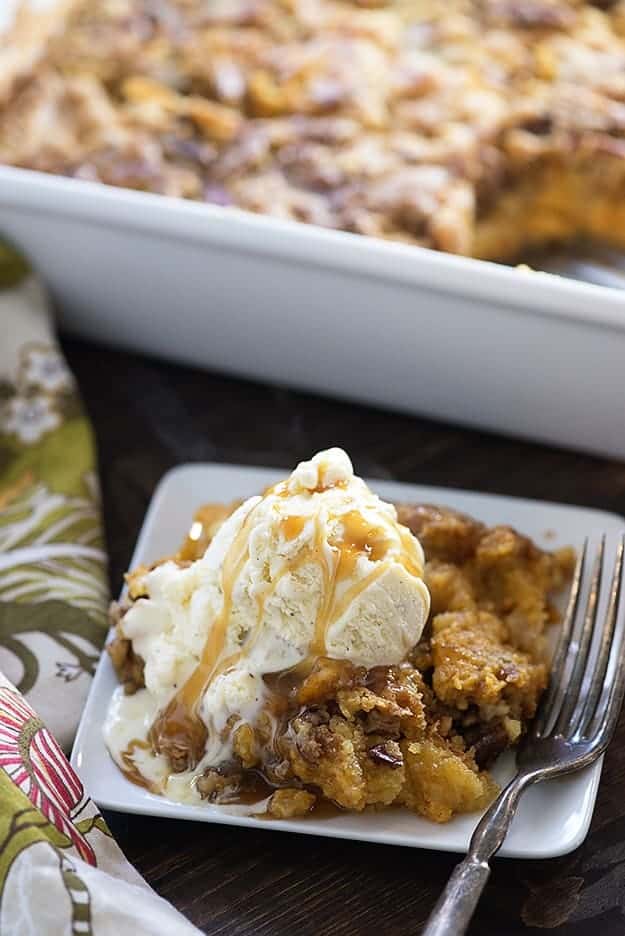 Let's start with my pumpkin crunch cake, because it's one of the most popular recipes on my site. It's a true reader favorite and I get nothing but rave reviews on this recipe. It's super easy to throw together.
You'll just whisk together some pumpkin, eggs, spices, and milk and then pour it into a dish. It gets topped with dry cake mix, pecans, and melted butter. You'd never guess it was so simple based off the flavor!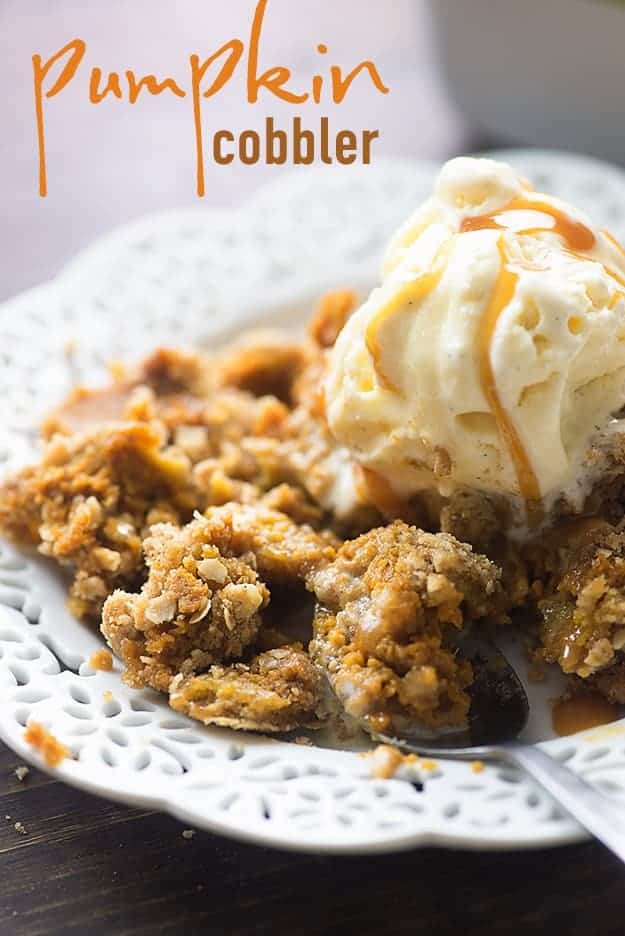 Next up, we have my pumpkin cobbler. I mean, we've all had pumpkin pie, but pumpkin cobbler?? Oh yes, friends. It's every bit as good as it sounds. I use maple syrup to sweeten this one, because maple syrup and fall just go together, you know?
The oatmeal topping is sweet buttery goodness. Give this one a try, for sure!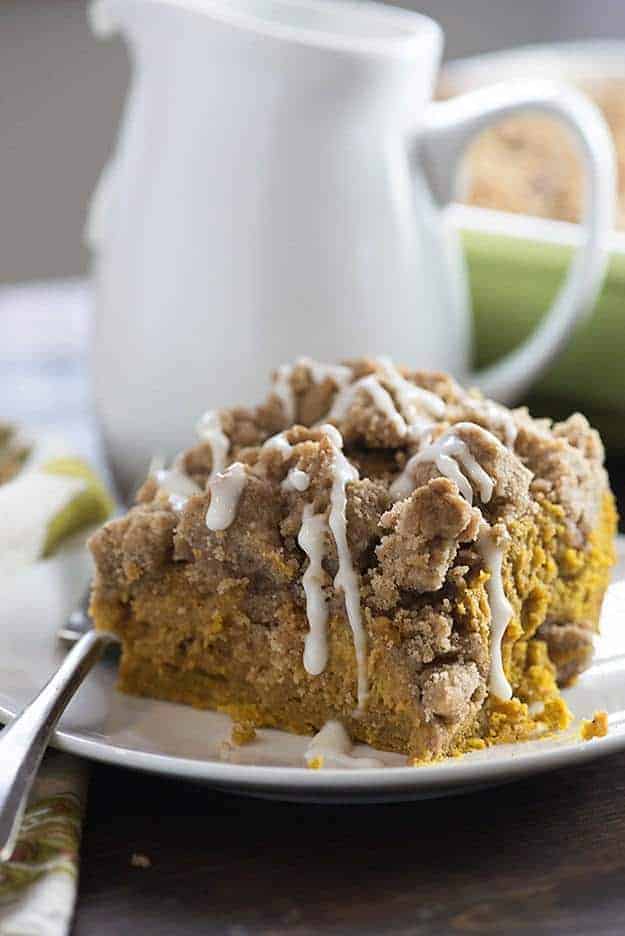 Okay, if there is one recipe that I want you try more than any other on my site, it's probably this pumpkin coffee cake. It's NOT a traditional cake. I packed in so much pumpkin that the texture is a cross between a custard and a cake and it's seriously divine.
The crumb topping? To die for. Huge chunks of streusel so big you'll think you're dreaming.
And last, but definitely not least, is my pumpkin bread recipe. Once again, I packed in extra pumpkin to give this one a really fudgy texture. It's not your typical light and airy bread. It's dense and somewhat creamy from all of the pumpkin. If you're looking for a more traditional bread, this is not the one. If you want something fudgy and packed with serious pumpkin flavor, look no further!
Oh, and the drizzle on top? It's browned butter mixed with a bit of powdered sugar. If you haven't done a browned butter glaze yet, you haven't lived life fully. 😉
Hope these pumpkin recipes inspire you to get in the kitchen this fall! Be sure to watch the video below to see just how easy all four recipes are!