Happy National Banana Bread Day!
Yes. That's a real thing. And it just so happens to be today.
I have a batch of my favorite banana muffins in the oven right now and I'll share the recipe with you sometime in the near future. In the meantime, I thought I'd share a few of my other favorite banana recipes!
Let's start with the oldest and work our way to the newest.
Banana Bread Cookies. Um, yeah. Everything should be a cookie.
Peanut Butter Banana Cake with Fudgy Frosting. This one is fabulous. And easily transportable. Bake it and then take it to work to share with friends. Or just keep it at home and eat it all yourself. I won't judge you.
Peanut Butter Banana Pound Cake with Nutella Glaze. Hmm…am I starting to sense a theme here? Peanut butter. Bananas. Chocolate.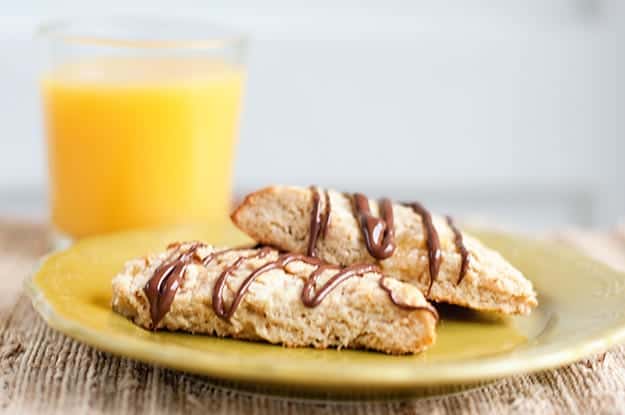 Banana Nutella scones. Make these for breakfast. Just do it.
Nutella Swirled Banana Bread. Simple banana bread jazzed up with Nutella. You want some. Admit it.
And, of course, Hot Fudge Fluffernutter Banana Bread. This was the point in my life where I just stopped caring what people thought and dumped every possible dessert-y thing into my banana bread. Then I called it breakfast. That's how I roll.
And, yes, I do realize that it's possible to eat bananas without chocolate, but I really don't know why anyone would want to.