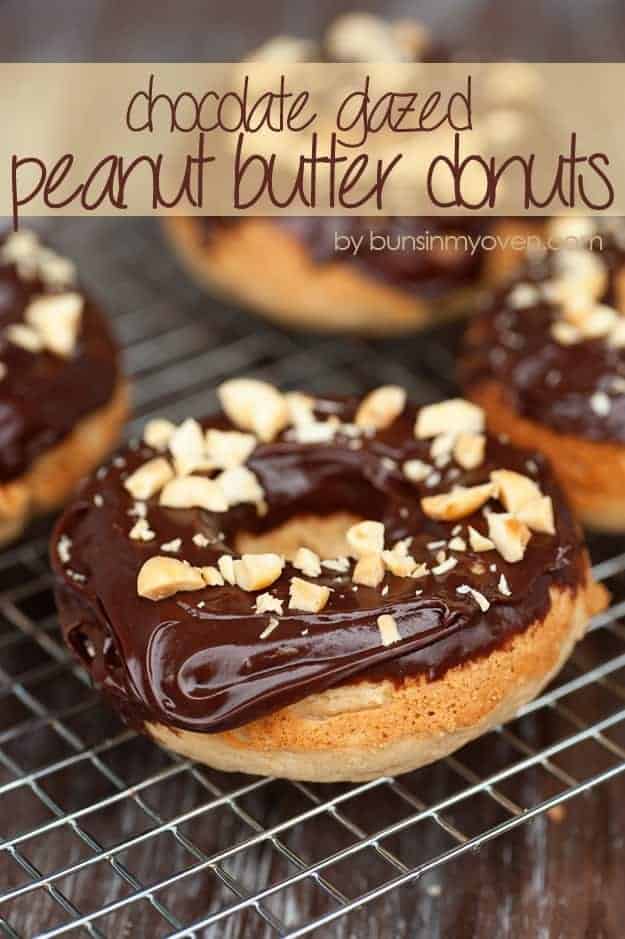 Hello, my pretties!
It seems like it's been so long since I've sat down and composed a blog post, but you know…it's just been a couple of days. The thing is, they were long days full of boxes and packing paper and whining children and aching feet and you guys are totally probably sick of hearing about this move, aren't you?
I can't help but whine. It's in my DNA.
Anyway! I'm in Nebraska now and super excited to get back into my routine. I'm a little leery about the electric stove and oven that I have in the new house though! I've never used one before, but so far, so good. Fingers crossed that I can bake like I used to!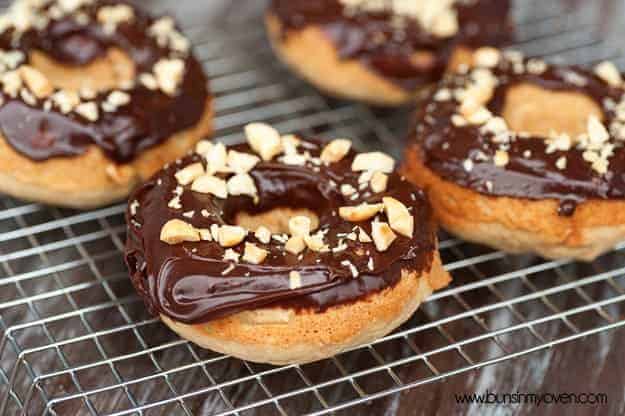 So, this morning I have a donut for ya. You're not sick of my baked donuts yet, are you? I can't get enough of them. They're basically muffins in donut shape with delicious toppings, so it's the best of both worlds. These donuts have a peanut butter base and are topped with a chocolate glaze.
You can grab the recipe over on the Safest Choice website!