January 14, 2015
What's Cookin' Wednesday #100
So, surprise! We just moved. Again. Because that's what we do.
I'm home now! In Illinois, away from #freakingnebraska, where I belong! Being back by family is such a blessing and I'm so excited to be here.
Now, who volunteers to come and unpack all my boxes? Because, dang. There are a lot of them! Let's distract ourselves with food.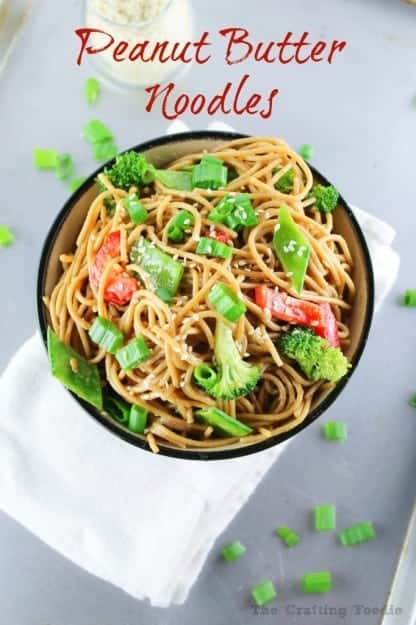 I'll put peanut butter on anything, so these Peanut Butter Noodles from The Crafting Foodie are a yes.
This Weight Watchers Sesame Chicken from You Brew My Tea looks better than takeout!
How amazing do these Easy Lasagna Bowls from A Simple Pantry look?
Um…how did I not know these were a thing?? Raspberry Pull Apart Sweet Rolls from Shaken Together Life.
Now this Crock Pot Potato Soup from Bunny's Warm Oven is one bowl that I want to dive in to!
This Buffalo Wing Spaghetti from The Plaid and Paisley Kitchen is a fun twist on a classic!
Share this: