January 8, 2014
What's Cookin' Wednesday #50
Gosh, I'm sure no one has mentioned this to you guys yet, but man it's cold in the midwest right now! Had you heard? Maybe a little whining here and there? About the -40s temperatures and whatnot? Yeah, I didn't think anyone had talked about that lately or anything.
Oh, and did I mention, brrrrrr. It's freakin' cold out there, y'all. Hope you're staying warm and safe!
These little sandwiches are a family favorite! I make them for dinner and I make them as apps. Get the Ham & Cheese Sliders on Hawaiian Rolls recipe from See Aimee Cook!
I'll be sad when football season is over and I have to find a new excuse to eat dip every Sunday. This French Onion Dip from Will Cook for Smiles looks amazing!
Oh, my family is going to go insane when I serve them this Sweet Pulled Pork French Bread Pizza from Chelsea's Messy Apron!
I'm not cookied out yet. Are you? Dark Chocolate Caramel Thumbprints with Almonds from Carmel Moments
I'm so obsessed with fried pickles. I make them alllll the time! Check out these Crispy Fried Dill Pickles from Spend with Pennies!
Playoff Chili from Flavors by Four is perfect for a blustery cold day like today!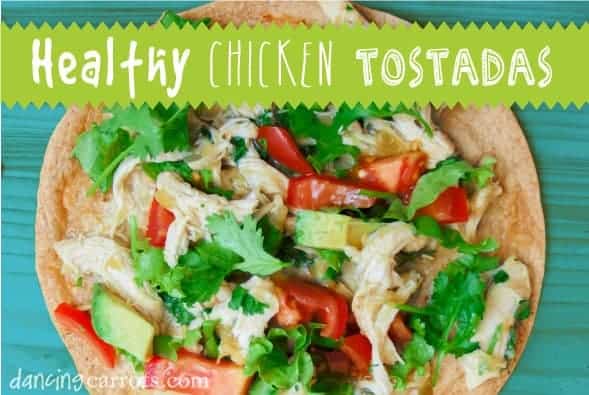 January requires health food. Try your hand at these Healthy Chicken Tostadas from Dancing Carrots!
Share this: