November 4, 2014
Shredded Chicken In The Crockpot – Conquer lateness with this easy dish!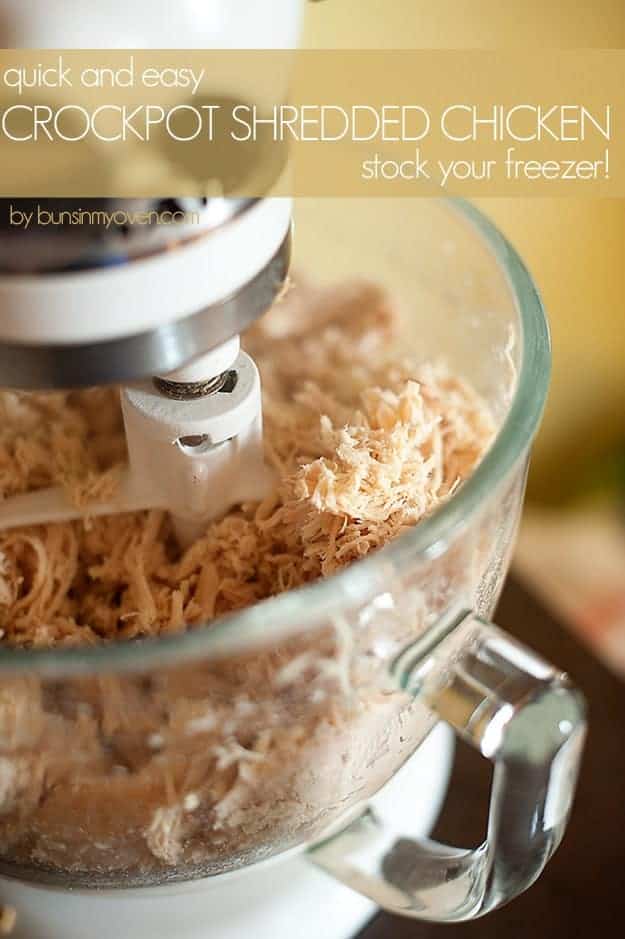 Did I ever tell y'all about the time this summer when I my electricity got shut off?No? That's because I felt like a moron.
You see, I had been traveling. And traveling. And then traveling some more. Add the absurd travel schedule to being a homeschooling mom, full time blogger, and wife to a dude who works about 80 hours a week and it was a hectic month. And you know what happened? I forgot to pay my electric bill.
I came home from BlogHer Food, after a missed flight and an unplanned overnight stay in Dallas while waiting for a flight home, to my beautiful children, handsome husband, and cozy little house. Then I woke up the next day to no power. It was just as fabulous as it sounds.
My husband was a total trooper about it. He probably rolled his eyes at me a few times, but we were teen parents. It's not like we hadn't had our power shut off before. It's just, you know, back then that was because we were broke. Now it's just because I'm a total flake who should not be allowed to handle the bills because ohmygosh you guys, being a grown up is really hard and remembering to pay bills is a skill I have maybe not perfected yet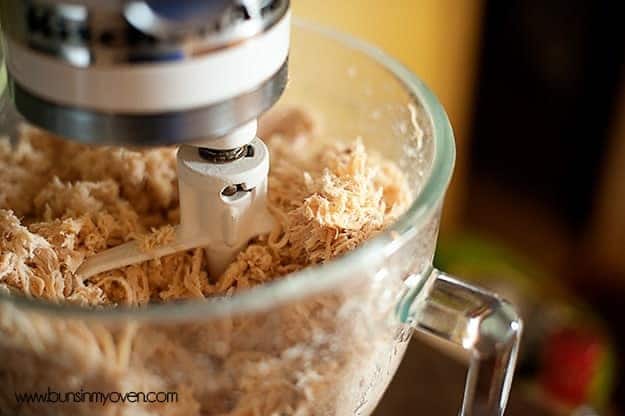 Lucky for me, the electric company came right out and turned things back on. Sometimes though, those late payments can come with hefty late fees. Credit cards, for example, are one thing that I am super anal about paying on time. I mean, hello, late fees. I hate your face. But, the Citi Simplicy credit card is pretty genius. It is the ONLY credit card that doesn't have late fees or a penalty rate or an annual fee-EVER! When you consider that late fees are typically between $15-$35, that's a huge bonus to not have to worry about!
Obviously, one of the best ways to save time and money is to not pay late fees. I mean, that's just wasted money. Money that could be spent on a latte or an ice cream cone, guys. Don't waste ice cream cone money.
According to a survey, half of Americans spend at least 10 minutes trying to get late fees removed from their credit card statements. Let's all just agree to skip that hassle, shall we?
I've found that putting notes in my phone calendar helps me remember to pay bills most of the time. I have a habit of tossing the paper bills, because I just pay everything online. Having a little reminder helps me out and I don't have to worry about a pile of bills taking over my desk.
One of my favorite parts of the Citi Simplicity credit card is the Price Rewind feature. They search retailers' sites for lower prices when you buy and register an eligible item with your Citi credit card! Save your credit card receipt each time you shop. If Citi finds a price difference of at least $25 within 30 calendar days, you get the difference back, up to$250. Love that!
I've been known to regret purchases after the item comes down in price a few days later. Dealing with price adjustments is not my idea of a good time, either. It's nice to let Citi Simplicity do all the work!
I'm also really impressed with Citi Easy Deals! With Citi Easy Deals, you have access to great discounts on gift cards, travel, brand name merchandise and more! There are over 200,000 offers at citieasydeals.com!
And, of course, with Citi Simplicity you have zero liability on any unauthorized purchases.
Having a credit card handy for emergencies is important to me. I like the knowledge that if something comes up and I don't have access to my bank account, I'm covered. Knowing that there are no late fees if I manage to forget to pay the Citi Simpliicity bill on time is just the icing on the cake.
Alright, now that we've talked about saving money and time, I'm going to share my favorite time saving recipe with you guys! (I've shared it once before, but I'm sharing again, because it's fabulous and I want to be sure you don't miss it!)
This slow cooker freezer chicken is perfect for busy days when you've totally forgotten to plan dinner. It's super easy to make (chicken + crockpot + mixer = shredded chicken) and works in tons of recipes. I use it for tacos, casseroles, pizzas, and to make barbecue pulled chicken sandwiches. It's saved us from the drive-thru lane at dinner quite a few times!
Be sure to enter the giveaway for a chance to win a 16gb mini tablet! Leave a comment telling me how you remember to pay your bills on time!
Crockpot Shredded Chicken
Ingredients:
Directions:
Add the chicken breasts to the crockpot and cover. Set to low and cook 6-8 hours. (Chicken will release juice, so no need to add water.) Remove chicken to the bowl of a stand mixer while still hot. Using the paddle attachment, turn the mixer to low and let the mixer shred the meat. (Do this in two batches to keep the chicken from flying out of your mixer, if needed.)
Separate meat into small baggies (I get 7 baggies worth of meat out of 6 pounds of chicken and each bag has enough meat for one meal for my family of 4). Place the smaller baggies into a larger freezer bag and freeze until ready to use.
The Conquering Lateness Sweepstakes ("Sweepstakes") is open to legal US Residents, age 18 or older. Void where prohibited. Sweepstakes ends 5pm (PST) on October 24, 2013. The Official Rules are available here. No purchase necessary.
Only two entries per participating blog per household; if the same or substantially similar comment (as determined by the Sponsor in its sole discretion) is posted twice, it may only count as one Entry. Eligible persons may enter this Promotion by taking any of the following actions, each of which counts as one entry:
1.     Leave a comment in response to the Promotion prompt on this post.
2.     Tweet (public message) about this Promotion, including exactly the following unique term in your tweet message: "#SweepstakesEntry"; and leave the URL to that Tweet in a comment on this post.
3.     Blog about this Promotion (including a disclosure that you have received a sweepstakes entry in exchange for blogging about this Promotion), and leave the URL to that post in a comment on this post.
4.     To enter without commenting, follow this link, and provide your email address and your response to the Promotion prompt.
Be sure to visit the Citi brand page on BlogHer.com where you can learn more about conquering lateness!
Share this: