September 20, 2013
The Gobbler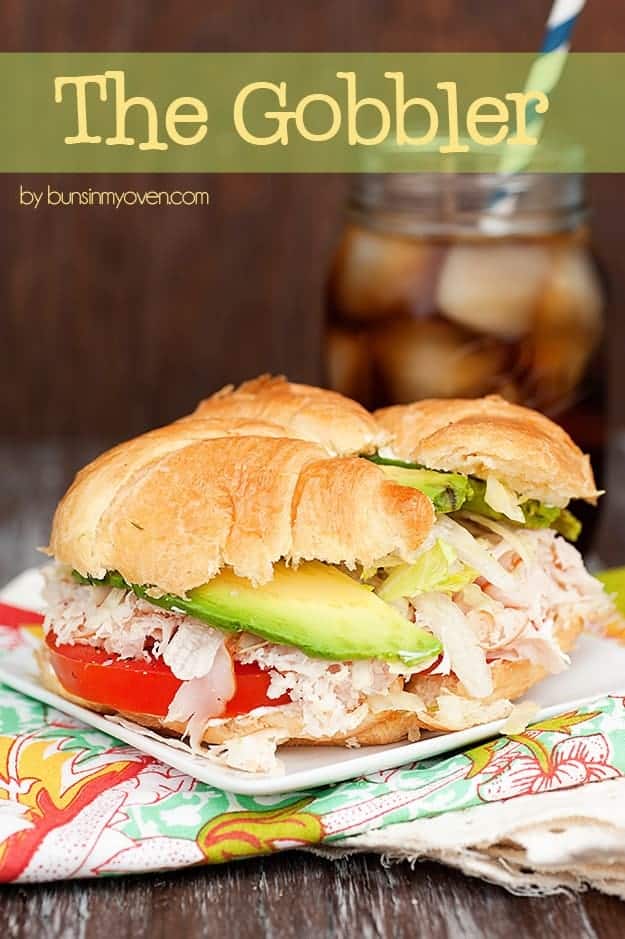 Oh, stop that.
Don't roll your eyes at me. It's mean.
I know that you can probably make a turkey sandwich without a recipe, but you guys. This is not just a turkey sandwich.
This is perfection.
Growing up, my mama and my aunt would go to Brown County, Indiana every summer and they'd often let me and a friend tag along. We'd run around the hotel causing trouble, flirt with boys in the hotel pool, and shop our little teenage butts off. We would always be sure to stop for lunch at the little coffee shop in town and get The Brown County Gobbler, a turkey sandwich that put all other turkey sandwiches to shame.
I'm not sure why it's taken me so long to share this recipe with you, other than the fear that you'd roll your eyes at me. I mean, really. How hard can a turkey sandwich be? But this one really is a bit unique! Instead of a slice of cheese and mayo, you just smear on some cream cheese and call it good. Actually, no. You call it amazing.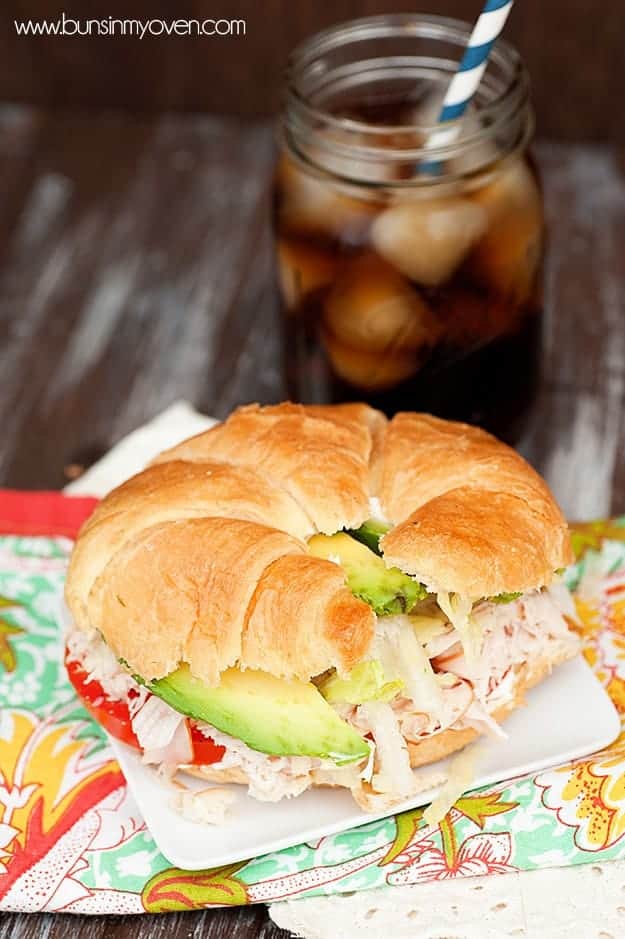 The original gobbler sandwich doesn't have avocado and, if I remember correctly, it had sprouts instead of lettuce. I've tailored this to suit my tastes and you can certainly do the same. Just be sure to use a fresh croissant (or a bagel – yum!) and plenty of cream cheese!
If you're looking for a fun lunch or even a light dinner, these sandwiches are sure to please.
The Gobbler
Ingredients:
1 croissant per sandwich
shaved deli turkey breast (I prefer honey roasted)
cream cheese
fresh tomato slices
avocado slices
shredded lettuce
salt and pepper, to taste
Directions:
Slice the croissants in half. Spread a thick layer of cream cheese on the croissant, top with the tomatoes, turkeys, lettuce, and avocado. Add salt and pepper to taste.
Share this: