September 11, 2013
What's Cookin' Wednesday #36
Do you guys ever have weeks where everything that comes out of your kitchen is awful?
Me too!
But, this week? Is not one of those weeks. I have been totally pigging out because, for some reason, everything I've made has just worked perfectly and turned out amazing! I can't wait to share some of the recipes with you. In the meantime, I'm excited to share some of the ridiculously crazy good recipes that y'all linked up last week!
Let's start with the browned butter, because it's my favorite flavor of the moment! This Brown Butter Cream Cheese Jewish Apple Cake from Baking a Moment makes me cry tears of joy.
Ooh, I'm loving these Low and Slow Pear Butter Waffles from Farm Fresh Feasts! 
I think the amount of peanut butter that is consumed in my household should be illegal, but since it's not I'm gonna make these Ooey Gooey Peanut Butter Bars from See Aimee Cook!
It's still hot as heck here, but I'm ready for cool Fall nights and big plates full of pasta! I'll start with these Stuffed Shells with Sausage, Pesto & Cheese from Growing Up Gabel.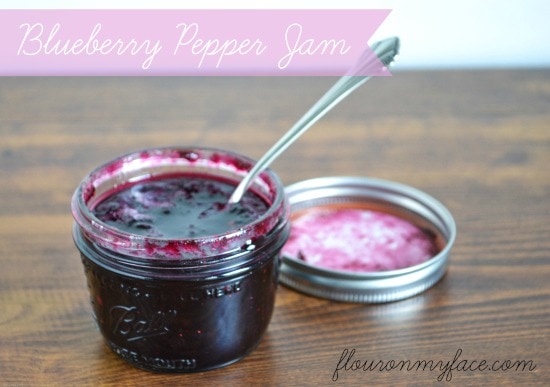 I made jam. Once. Then I decided I'm not homemaker-y enough. If I ever try again, I'll be sure to use this Blueberry Pepper Jam from Flour on My Face. It sounds amazing!
When we were at the fair this year, the kids both had pizza on a stick! I think these Pepperoni Pizza Pie Pops from Kaitlin in the Kitchen would bring back some fun memories!
Cheese and raspberries are my favorite, so you know I'm loving this Grilled Brie with Raspberries from Heather's French Press!
Share this: