April 15, 2013
Buffalo Chicken Cheese Ball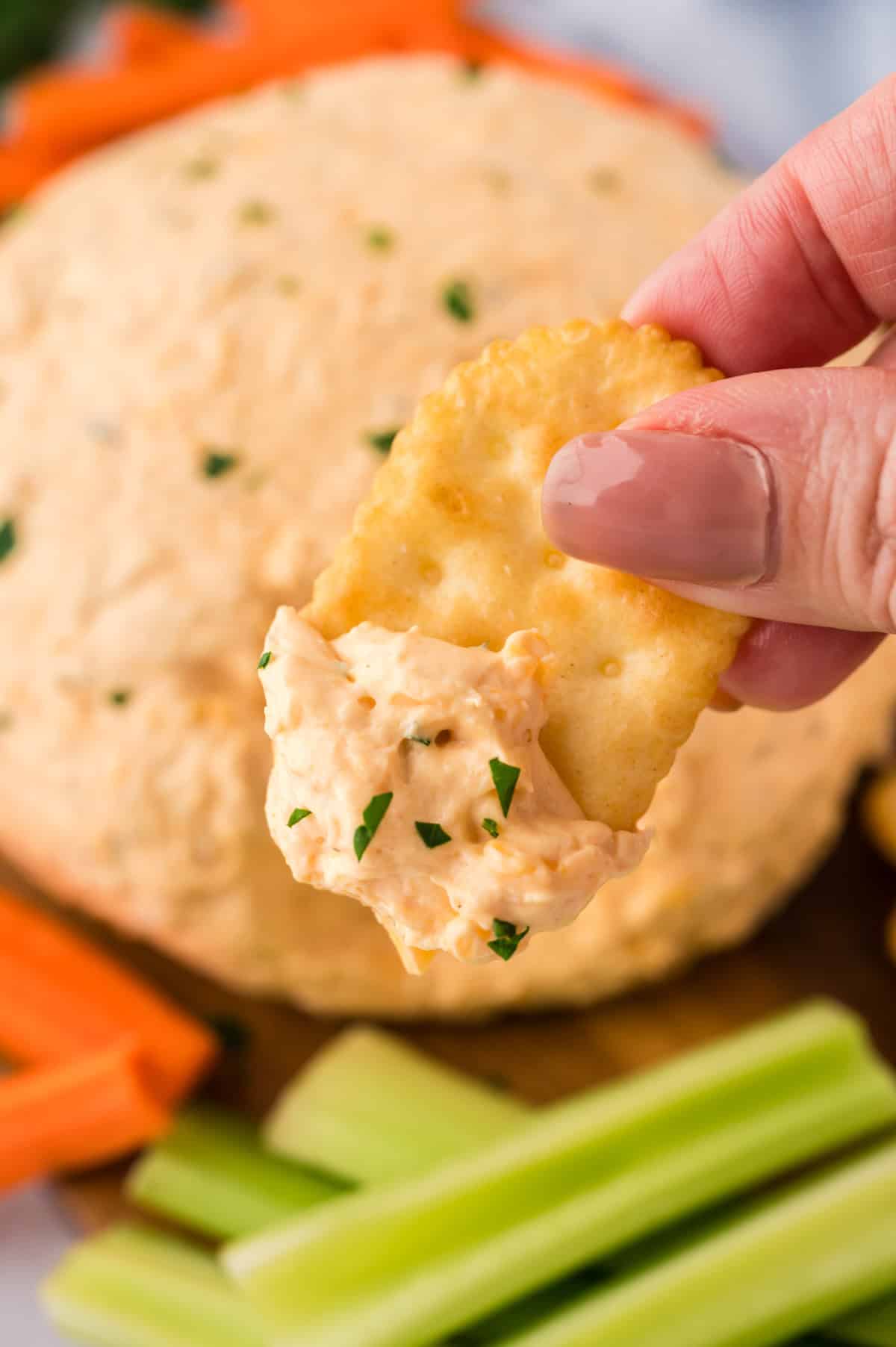 Can we chat for a moment about cheese balls and how they are sorta one of my favorite foods? Lucky for me National Cheese Ball Day is right around the corner, on April 17. Whoever had the idea to roll cheese into a ball and serve it as a snack was sort of brilliant. In fact, I think I'll be divorcing my husband and marrying that person instead. We'd be a match made in heaven. Sorry, husband. It was fun while it lasted. Please be sure to empty out your side of the dresser. I'll need extra cheese storage. Wait, what? Did we get off topic?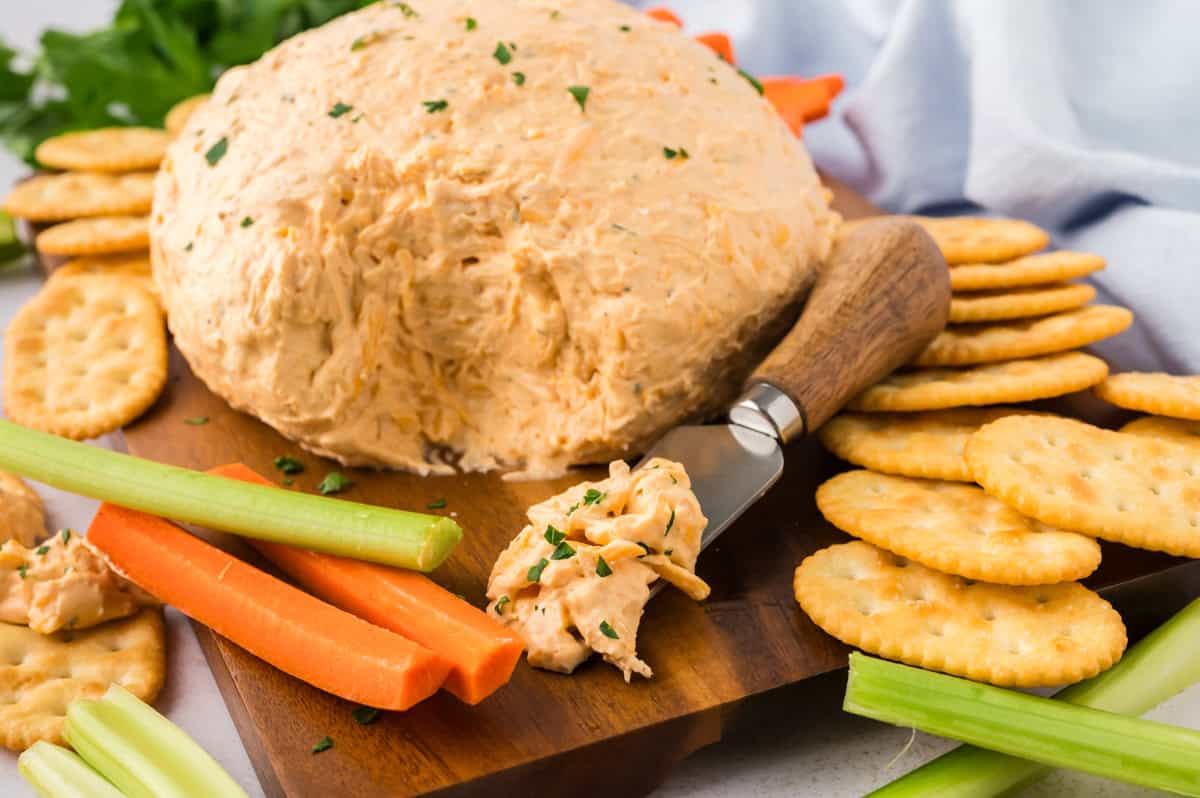 Cheese. Let's talk about accessible premium quality cheese. Cracker Barrel, duh. It's award winning cheese that you can find in any supermarket! Did you know that Cracker Barrel cheese still uses its same proprietary heirloom starter cultures as it did when they were founded in 1954? It was great to start with, so they didn't change it. I love that. Talk about cheese authenticity.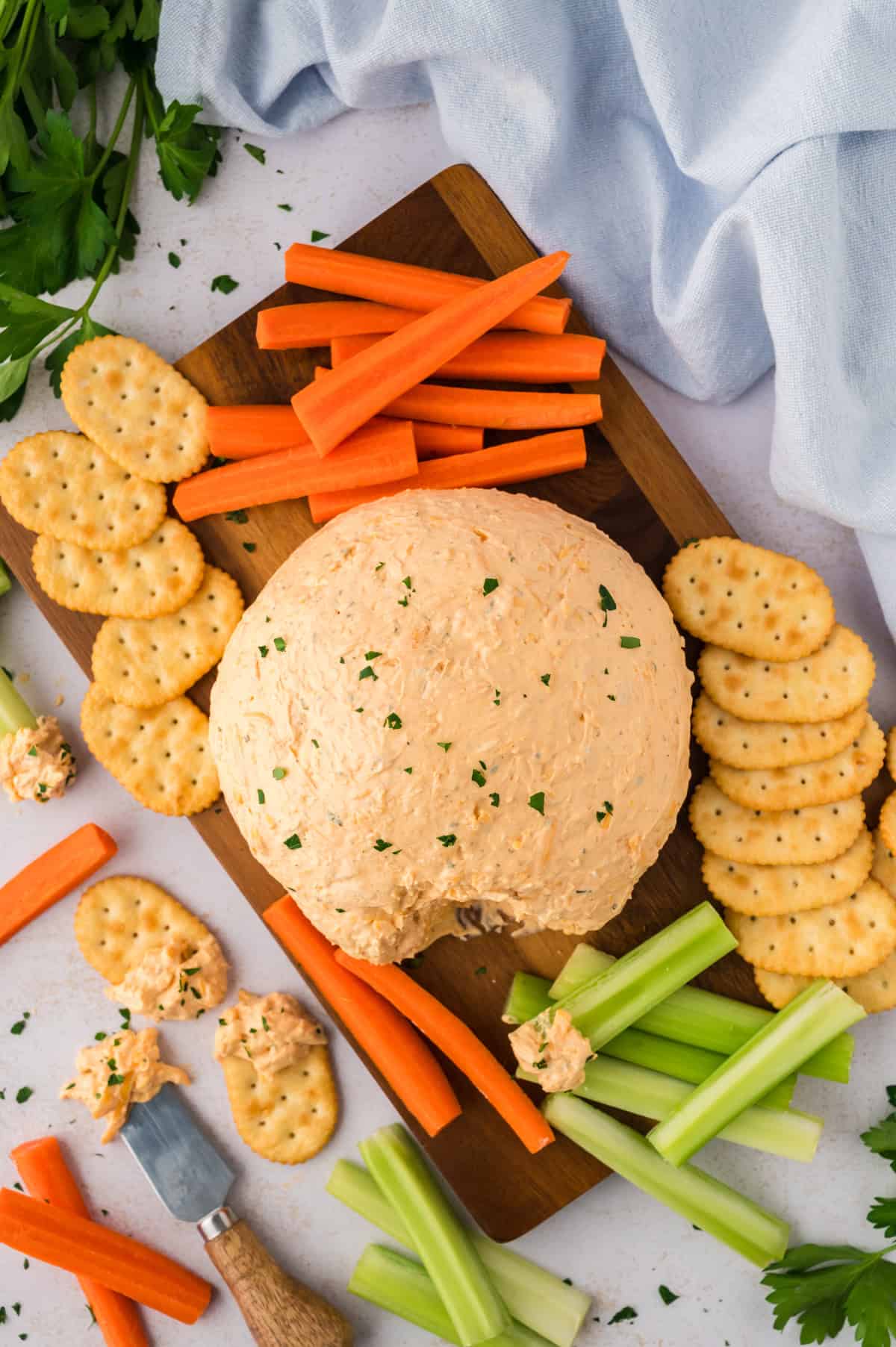 Cracker Barrel's rich, full flavored cheeses have been winning all kinds of awards in cheese competitions around the globe over the past 20 years. Anyway, back to the cheese ball. When cheese is the main ingredient, you use the best you can, right? I'm stuffing this Buffalo Chicken Cheese Ball full of Cracker Barrel's Aged Reserve cheddar cheese, the 2012 World Championship Cheese Contest winner. Also, forgive me, but I've jumped on the buffalo chicken train and I can't seem to get off. It's my favorite flavor combo right now!
Buffalo Chicken Cheese Ball
Ingredients:
2 8-ounce packages PHILADELPHIA cream cheese, room temperature
1/4 cup Ranch seasoning powder
1/2 cup hot sauce
8 ounces Cracker Barrel Marbled Sharp cheese, grated
3/4 cup shredded chicken
Directions:
In the bowl of a stand mixer, beat together the cream cheese, ranch seasoning, and hot sauce until well combined.
Mix in the Cracker Barrel Marbled Sharp cheese and chicken until combined.
Tear off a 12 inch piece of plastic wrap and pile the cheese mixture in the center. Bring up the edges of the plastic wrap and shape the cheese mixture into a ball.
Refrigerate for two hours. Remove from the refrigerator, unwrap the plastic wrap, and reshape as needed.
Serve with crackers, celery, and carrots.
Share this: