January 9, 2013
What's Cookin' Wednesday? #1
Eek! I am so supah excited about today.
It's the first ever What's Cookin' Wednesday!
Now, last week we had a little link party with the sweet One Creative Mommy and Lemons for Lulu. Y'all were so receptive to it and seemed like you loved the idea of this being a regular feature, so here we are! Every Wednesday morning at 6am CST I'll post a new linky for you all to share your favorite recipes or projects. (This isn't limited to food. You can totally share what you've cooked up in your craft room, you crafty little crafter.)
Each Wednesday I'll feature a few of the links that really grabbed my attention as well as pin them to my What's Cookin' Wednesday board on Pinterest. Sounds like fun, right??
I hope you'll play along!
Now, let's get to the features from our linky we did last week with One Creative Mommy!

Oh, hello, beautiful. That's Chocolate Eggnog Pecan Bread Pudding from Shaken Together Life. It's like someone took all of the yummy things in their kitchen and stuffed it into bread pudding.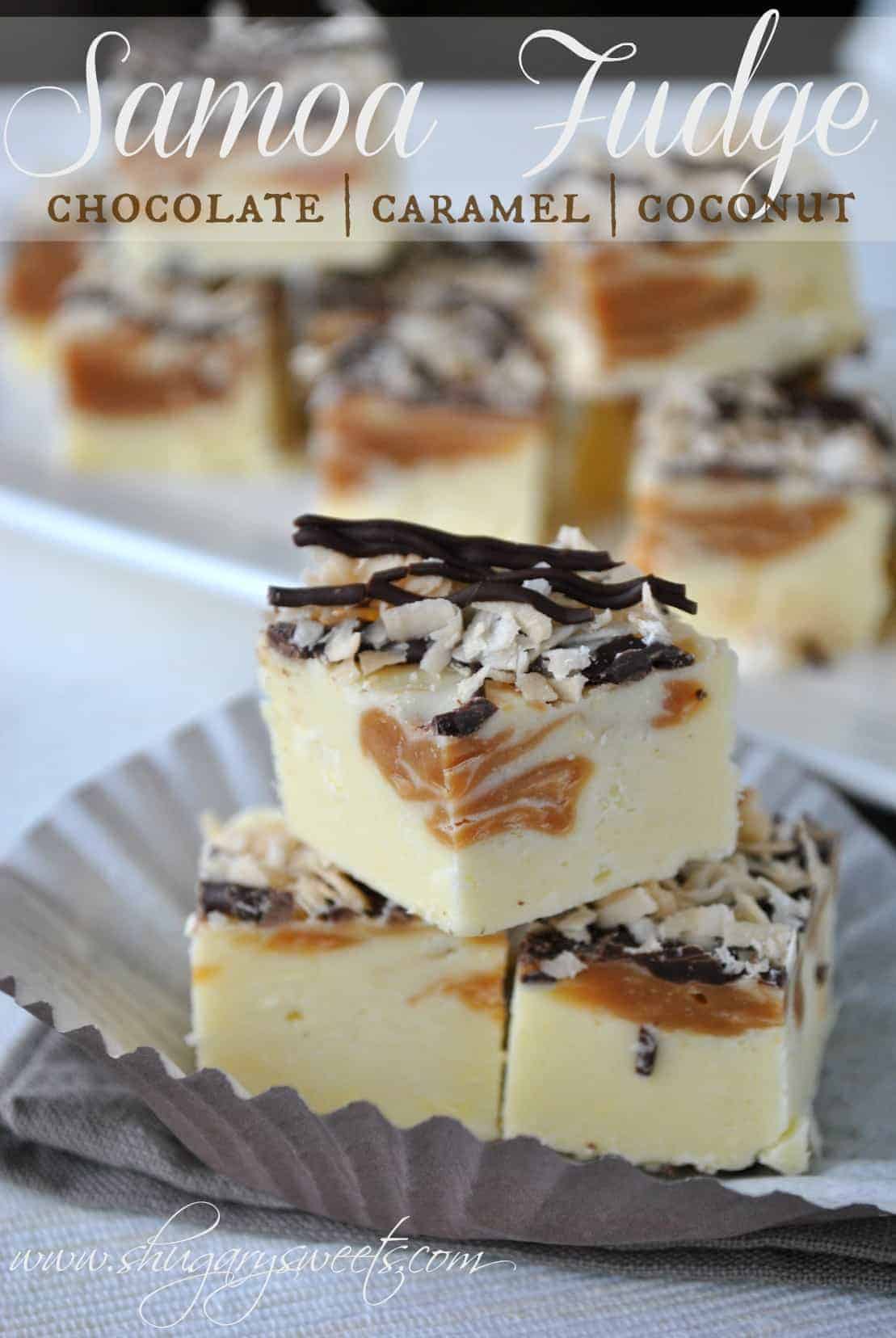 My daughter is in girl scouts this year and I just spent an hour at cookie training with her troop. Yes. You have to be trained heavily to sell cookies. Which means that I deserve some fudge to celebrate passing the training and getting my official cookie selling certificate. (Okay, no certificate. It'd be cooler if that was a thing, though.) This Samoa Fudge from Shugary Sweets fits the bill nicely, don't you think?
Alright, so my kids don't actually like Legos, but I do. And I want this Lego Themed Party from A Typical English Home to happen for my 31st birthday this March. Husband? Are you listening? Make it happen.
Ugh. Browned Butter. It's my nemesis. And also my best friend. These Browned Butter Cookie Cups from Averie Cooks are making me drool.

I've been wanting to teach my daughter to sew (one problem: I don't know how to sew myself) and this looks like such a fun project! I love this little felt journal from Fitz Birch Crafts!
Buffalo Chicken Mac and Cheese from Food Ramblings. Need I say more?
Alright, party people. Get your links ready. It's time for the very first What's Cookin' Wednesday!



Share this: