December 18, 2012
Holiday Block Party & a $500 Gift Card Giveaway!
Good morning! I'm so excited about today! My bloggy buddy Brooke is here to introduce you to her fabulous new site AND offer up the chance of a $500 gift card. Are you ready for a digital scavenger hunt?? Eek! So fun! Alright, Brooke, have at it…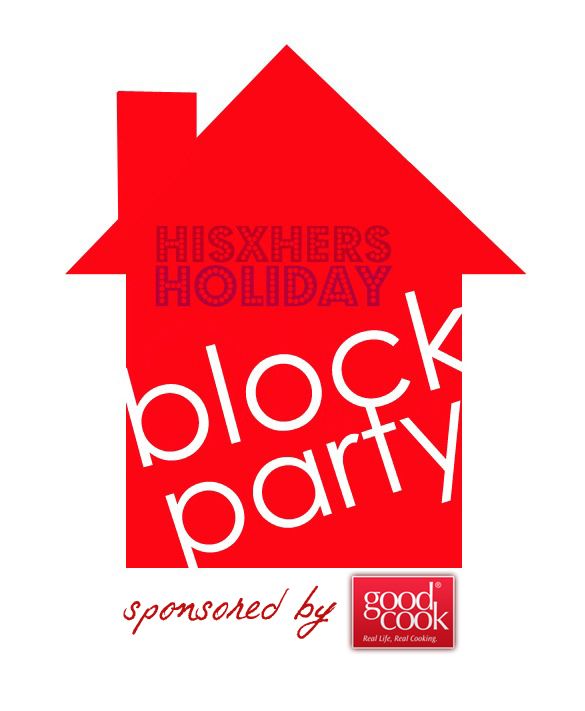 It's a Holiday Block Party, and you're just 24 hours away from winning a last-minute $500 Holiday Shopping Spree from Good Cook!

There's a new neighbor in the bloggy culdesac, so we're having a celebration to say hello and you're invited! HisXHers.com is a new online video series with Cheeky Kitchen's Brooke McLay and Daddy Evolving's Eldon Kartcher. As a divorced mom and gay, widowed dad, Brooke and Eldon know a little about the untraditional paths life can take. They also know, as you do, how busy life can get. So, as real life besties with a penchant for food, design, and home, they decided it was time to create a deliciously stylish approach to the things we do everyday while keeping it all simple, realistic, and totally sexylicious.
Here's how it works: TODAY ONLY, 8 different blogs (including this one) are premiering exclusive HisXHers episodes. One reader will win a $500 Last-Minute Shopping Spree Visa, and 15 lucky readers will win an 8-piece Good Cook Bakeware set. Here's how to get yourself all entered up and ready to win:
STEP 1.
Visit all 8 of the blogs below & hunt for the answer to the secret question in their exclusive HisXHers.com episode: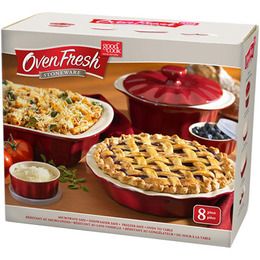 Step 2.
Visit HisXHers.com, leave a comment with your answers to each of the 8 Holiday Scavenger Hunt questions, and you're entered to win the Holiday Shopping Spree! To win one of the fifteen 8-Piece Good Cook Bakeware Sets, simply follow HisXHers.com on Facebook or Twitter.
Ready to get yer partay on?
Check out the episode below, nab the answer to this question, then visit HisXHers.com, leave a comment with your answers and you're just 24-hours away from a potential shopping spree! Winners will be decided by 10 a.m. MST on Wednesday, December 19th.
This episodes Secret Holiday Scavenger Hunt question is:
What's the perfect ratio of butter to powdered sugar in the Perfect Buttercream, yo?
Share this: