October 5, 2015
Cheesy Zucchini Rice
My daughter, it seems, needs some help in the amphibian and reptile department.
You see, she plays Draw Something on my phone (I swear those drawings and misspelled guesses are from the 7 year old and not me!) with my friends and she seems to have issues with frogs and tortoises.
She held out the phone to me in confusion the other day and said "What the heck is this?"
It was green. It had big round bumps for eyes. It said "ribbit" above the photo.
"That's a frog," I replied in my best DUH voice.
"But frogs don't say ribbit. Bunnies do!"
The child argued with me for a good five minutes before finally believing that rabbits do not, in fact, ribbit.
Yes, we homeschool. Why do you ask? 😉
That same friend that drew the frog just received a picture from Emma that said, "tortoise I do not know what tortoise is."
Okay, first of all, that's cheating. Draw Something is about drawing, not spelling things out.
Second of all, come on, child. You're making me look bad.
(I shared some tips on how NOT to lose your mind while homeschooling right here, if you're interested!)
So, in honor of my child and her new lessons on green slimy animal-like things, I thought I'd share this delightfully greenified rice. It's so cheesy that you won't even mind the shreds of veggies floating around in there.
If you have an abundance of zucchini this would be a great way to use it up!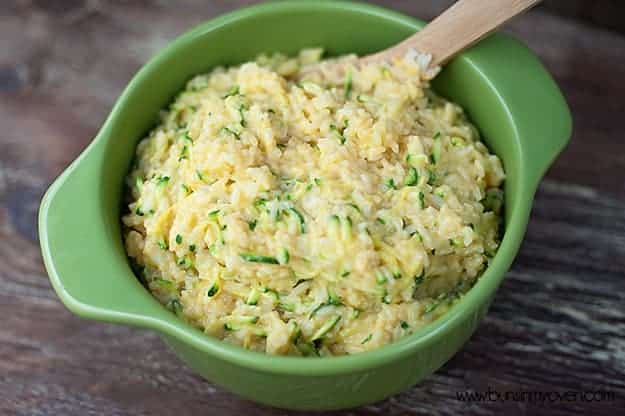 Cheesy Zucchini Rice
Ingredients:
1 tablespoon olive oil
1 cup long-grain white rice
2 cups chicken broth
2 tablespoons butter
1 medium or 2 small zucchini, grated (I used my food processor
but a cheese grater would work well, too)
1 cup shredded sharp cheddar
1/2 teaspoon garlic powder
salt and pepper, to taste
splash of milk, as needed
Directions:
Heat the olive oil in a medium sauce pan over medium heat.
Add the rice and stir to coat. Toast the rice, stirring often, just until it starts to turn golden.
Pour in the chicken broth, bring to a boil, turn heat to low, and cover.
Cook, covered, for 15 - 20 minutes or until most of the liquid is absorbed.
Remove from the heat and add the butter, grated zucchini, cheddar, and garlic powder. Stir until well incorporated. Cover and let sit for 5 minutes.
Stir again and add salt and pepper to taste and a splash of milk if you'd like to thin out the texture a little bit.
slightly adapted from Pink Parsley
Need other side dish ideas? Check out my favorites below!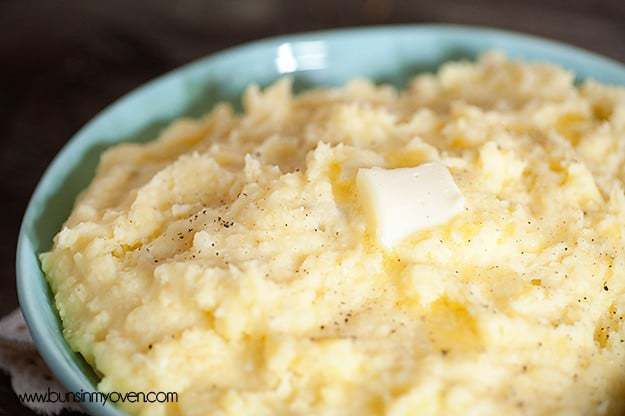 The Best Creamiest Mashed Potatoes
Garlic Parmesan Roasted Cauliflower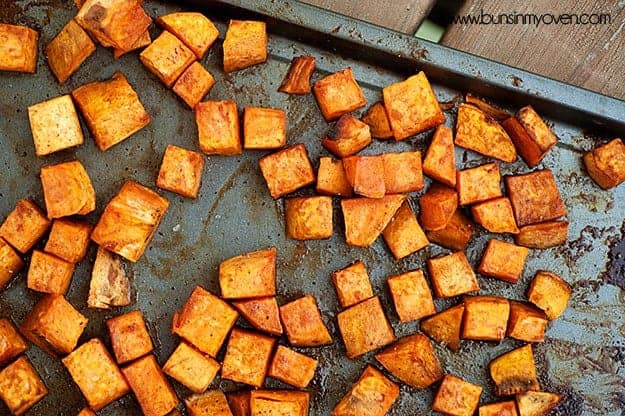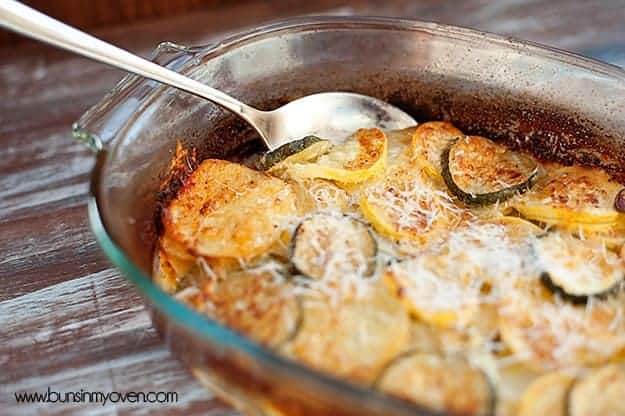 This post may contain affiliate links.
Share this: