June 22, 2012
Friday Things
You guys. I successfully blogged six entire times this week.
I deserve a gold medal. Or cookies. And, um, I have a lot of cookies laying around, so let's just go with that. Someone has to eat these things!
So, do y'all remember my Cajun Chicken Alfredo recipe? Well, I shared a cute little picture of my husband in that recipe and one of his buddies from work got a hold of it. Apparently this guy is pretty awesome at photoshop.
Isn't he pretty? The mascara just really brings out his eyes.
Not only was this photo taped up all over his place of employment, but in some cases, it was in actual picture frames. I'm not sure why I find the framing part so funny, but I do.
I've now been banned from ever posting photos of my husband on the internet. He should know by now that the only thing this "ban" of his will accomplish is that I will post them more frequently. I just know that the girl version of my husband and I would be best friends! I'd like to see her more often!
In fact, here ya go, photoshop dude. Have fun!
I'd really like to see him in a dress this time around.
Just in case you missed the fun, this week started off with a giveaway from Land O'Lakes and Ree. Yeah, I'm talking about the butter-loving Pioneer Woman Ree. If you haven't entered, do so here!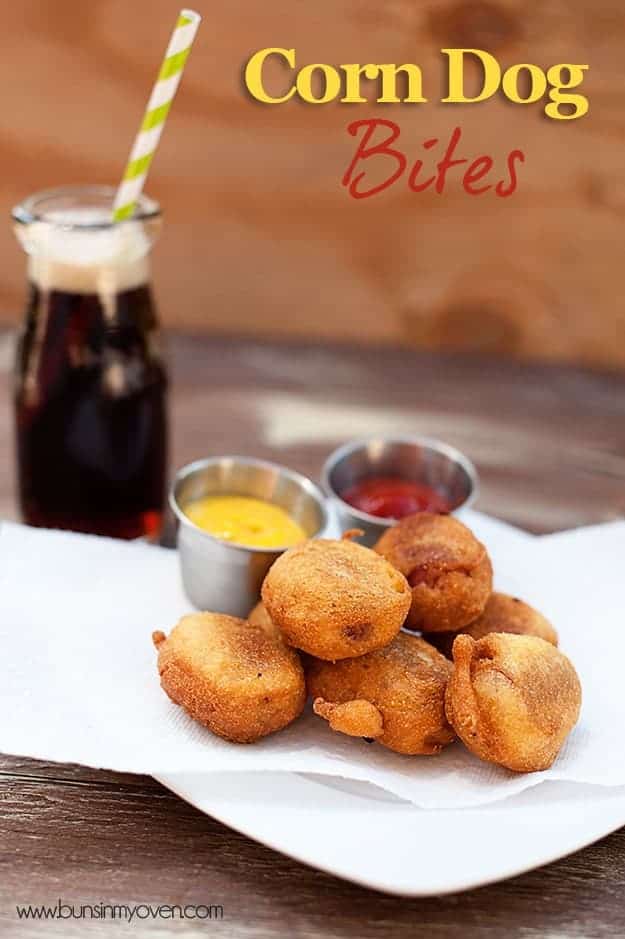 On Monday, I made my favorite lunch evah. Heavenly little corn dog bites that took about 15 minutes from start to finish. Oh, and did I mention they contain no rat meat? Win!
On Tuesday, I shared my very personal and sad story of fear and loathing…of beans. They are from the devil, you guys. This 7 Layer Dip, however, is straight from the angels.
Apparently, I've been very deep-fry-ey because Wednesday included some cheesy deep fried goodness. These Jalapeno Cornbread Bites are quick and tasty!
And, last but not least, yesterday I hosted another giveaway. Who wants a chance to win one of five Android tablets? Oh, you do? Well, you'll want to click here and leave me a comment to enter!
Thanks for sticking with me all week while I blogged my fat little fingers off. It's been fun and I plan to do it again next week, too. Get your fat pants ready. On the menu are some super easy but tasty donuts, sandwich cookies that will give you a buzz, and a little Mexican lunch love.
Have a great weekend!
Share this: